Tapping the Poland IT talent market: Tips, trends and challenges
August 9, 2021
This article was originally published in 2018 and has been updated for stats and relevancy.
Poland has become a world-class technology and business services hub. In fact, according to the 2021 Bloomberg Innovation Index, Poland is the 23rd most innovative economy in the world – ahead of countries such as New Zealand, Hong Kong and Iceland.
Further, Poland was the only economy in the EU to avoid recession during the 2008 global financial crisis. In fact, Poland's economy today is 25% larger than before the crisis, while the EU economy grew by just 0.7%. But what does this mean for the labor market, and companies seeking to land Poland's top IT talent?
The genesis behind Poland's market growth
The strength and innovation behind Poland's growth into an IT market powerhouse has led to a highly competitive battle for top-quality professionals in this sector. For companies competing for this talent, it's important to understand where IT organizations are opening their hubs. The most popular business destinations at present include:
Warsaw – the capital and largest city of Poland
Kraków – the second largest city in all of Poland
Wroclaw – the largest city in Western Poland
Łódź, Katowice, Rzeszów, Lublin, Poznań and Tricity are not far behind
The challenges of recruiting IT talent in Poland
These cities are the most popular among employers for a variety of reasons:

Location and well-developed infrastructure that enables the business to connect with the rest of the world

More attractive return on investment rate in comparison to the rest of the EU

Skilled and qualified talent

Rapid growth of the Poland economy and its IT sector brings many benefits (e.g., significant innovation, growth, revenue) to Poland as a whole, as well as to the companies that are located in this region. However, it also brings a number of challenges – especially in the area of talent acquisition. All companies, globally, are on the hunt for the best available talent, which has transformed today's labor market from employer-driven to candidate-driven.

Learn more about recruitment process outsourcing with our A to Z of RPO guide
Today's talent has full transparency into what they're worth and what competitors are offering, giving them the ability to be selective in their career choices. While software engineer and web developer roles remain in high demand, the CEE region provides "a largely untapped source of highly skilled professionals." It's important to work with talent experts that can work with technology partners in the region to position yourself strategically to attract top talent.

3 Tips for engaging and landing tech talent in Poland
Having spent several years recruiting IT talent within and around Poland, and consulting with IT organizations in this region, I've learned that companies seeking talent for such roles need to carefully strategize around and be sure to cover the following when engaging potential developer/programmer candidates:
Your salary range and technology stack

The type of employment being offered: business-to-business (B2B) contract or employment contract (for tax reasons, I've found that the majority of software developers desire and seek out B2B opportunities)

The possibility of working remotely/virtually
Beyond the career aspirations and demands of tech professionals within this sector and region, what do employers need to be doing to successfully engage, inspire to move and ultimately hire tech talent in Poland? Three components to consider, based on my experience and research that has been presented throughout the market:
#1: Flexibility
Be flexible in terms of the seniority of the candidate you are looking for. At first glance, you might not find many "senior" professionals; however, the Poland IT market offers a significant amount of young talent with 1-2 years of experience who are willing to learn and develop. Hard skills and qualifications are vital, but to break through the competition, companies need to consider much more than years of experience and role titles.
#2: Competitive, informed offers
Employers should come ready with competitive offers – specifically, base salary according to market ranges, the candidate's ability to advance if they excel, the most interesting components of your technology stack (tech professionals care about the tools they're working with), the projects available and the possibility of working remotely.
#3: Compensation matters
Candidates are aware that their skills in cloud technologies are in high demand, and expect their compensation to keep pace. As a result, in 2021, these professionals are expected to have salary raises due to this demand for their technological skills. There's no signs of this stopping, either -- as this year has shown salaries rising almost 3% every month from the Central Statistical Office of Poland.
The Polish IT market is one of the strongest and most important sectors of the national economy, and research shows it's only going to grow stronger. As companies continue to enter and/or recruit within this market, the competition is likewise only going to increase. Keep in mind the above trends, challenges and tips as you evaluate your approach.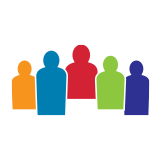 WilsonHCG is an award-winning, global leader in total talent solutions. Operating as a strategic partner, it helps some of the world's most admired brands build comprehensive talent functions. With a global presence spanning more than 65 countries and six continents, WilsonHCG provides a full suite of configurable talent services including recruitment process outsourcing (RPO), executive search, contingent talent solutions and talent consulting. TALENT.™ It's more than a solution, it's who we are.
Related Resources