Periscope: The Live Streaming App Recruitment Marketing Pros Will Love
May 19, 2015
Move over Instagram. Step aside Snapchat. There's a new app in town that has recruitment marketing professionals amped up, and it's called Periscope!
Twitter's live streaming iPhone app (coming soon to Android users), which launched in March, is quickly becoming the hot new thing in the talent acquisition community – and for good reason. Not only is it easy to set up for users already active in the Twitter-sphere, but also, it's exceptional for bringing brand awareness to your organization, specifically to candidates on the hunt for a new career. And for those of you reading this wondering how this new app will affect your budget, worry not, it's cost effective!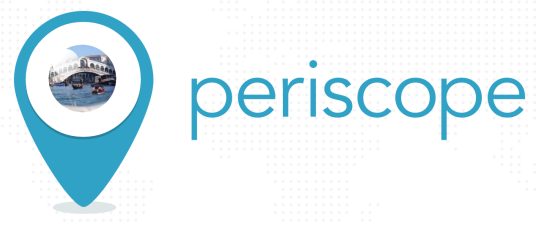 So explain this whole thing to me – how do I get started?
When I first discovered Periscope I thought, "OK, how is this different than uploading short video clips to Vine or Instagram?" The answer is that with the new social broadcasting app, you have the ability to live stream current moments and receive feedback in real time too. "It may sound crazy, but we wanted to build the closest thing to teleportation," said the founders of Periscope. "A picture may be worth a thousand words, but live video can take you someplace and show you around."
For Twitter users, setting up your profile is as easy as downloading the app from Apple's app store and connecting it to your Twitter profile. From there, and unlike Snapchat, you can simply connect to other users you already follow on Twitter. That's a good place to get your fan base started. Be sure to pay attention to your settings. You have the ability to turn on, or off, the auto save broadcasts feature, which will give you the ability to share broadcasts beyond the 24-hour window you're automatically given. Once you're ready to go live, consider the following tips to ensure you maximize your reach:
Think about timing and when your target audience is likely to be using the app. Understanding your Twitter audience is a good place to start if you're unsure.
Create a captivating title. HubSpot shares some fantastic style ideas.
Don't be shy, make your broadcasts open to the public. This will ensure your videos reach as many people as possible. Turning on the "share to Twitter" feature is a great idea as well, so you can alert your Twitter followers when you are broadcasting live.
Because localization is key when tailoring recruitment efforts, be sure to turn on the location-tagging feature. This way followers (more specifically candidates) get the sense that they're watching someone who they can relate to based on where they're broadcasting from.
Remember to respond to comments. The app is meant to be a highly interactive. Without acknowledgement from you as the broadcaster, viewers are likely to feel disengaged.
Practice, practice, practice. Hootsuite shares some fantastic "lessons learned" tips based on their first trials using the platform.
I'm all set up. Now how do I use the app for recruitment marketing?
What better way to showcase your employer brand than by broadcasting it real time with the ability to answer questions and get instantaneous feedback from candidates? For those of you with organizations operating on a global scale, Periscope gives you a platform to broadcast content that not only feels personal, but is immediate, which in a lot of ways elicits a feeling of connectivity where it may not have existed before. In a decade where genuine brand transparency is a coveted "best practice" amongst talent acquisition professionals, this social broadcasting app is the perfect platform to do just that. If you're looking for a few ideas to get started, check out the list below!
Broadcast company culture events like potlucks or team outings. This gives viewers a sense of organizational comradery, which can be a key element in attracting and retaining talent. If you're feeling bold, invite viewers to partake in the event by acting out certain requests. One broadcaster offered to drop an egg after getting 100 viewers.
Promoting "day in the life" campaigns is a popular recruitment marketing strategy. This could simply mean showcasing someone's daily commute, or "what I do on my lunch breaks." If people are willing to watch paint dry in real time, trust me, they'll be curious what the inside of your office looks like.
Bring more visibility to open requisitions by offering information sessions with internal recruiters. This puts a personal touch on the recruitment process by offering viewers a chance to meet the person they could potentially be interviewing with. Additionally, it allows candidates a "stress-free" platform to get some of their initial questions out of the way as well as a way for recruiters to bring visibility and awareness to positions they're actively recruiting for. Just a word to the wise, be sure your recruiters have a conversation with legal first so they're crystal clear on what they can and can't disclose on an open forum.
I love it! But, how will this impact my budget?
This is entirely dependent on you! Although the app is completely free, you will have to dedicate time to promoting your broadcasts as well as developing a recruitment marketing strategy that works for your organization. Because it's instantaneous, there's little to no worry about production or post-production costs. And while I would recommend working with a video production partner for your long-term marketing strategies, the nice thing with Pericope is that you have the ability to reach a global audience in the matter of seconds for little to no cost on your end.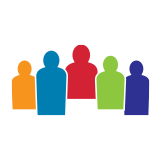 WilsonHCG is an award-winning, global leader in total talent solutions. Operating as a strategic partner, it helps some of the world's most admired brands build comprehensive talent functions. With a global presence spanning more than 65 countries and six continents, WilsonHCG provides a full suite of configurable talent services including recruitment process outsourcing (RPO), executive search, contingent talent solutions and talent consulting. TALENT.™ It's more than a solution, it's who we are.
Related Resources