Our Valentine messages for the professional recruiter
February 8, 2016
Recruiting can be tough, enthralling and the best job ever — all in the same afternoon! We have a complex role, but we do meaningful work and it is rewarding. This is why, this Valentine's Day, we are giving valentine messages to recruiters to reward them for all they do for candidates and employers. After all, sometimes we need to give ourselves a pat on the back to remain engaged employees in such a challenging yet rewarding industry!
Get the latest career-focused blogs and more by joining the WilsonHCG talent community here.
Recruiting is grand, sourcing is fun but these jobs are not for everyone
When typing "recruiting is..." into a Google search, the top autocomplete results include "recruiting is necessary" and "recruiting is hard." OK, so "recruiting is easy" is also on that list, but who invented Google autocomplete anyway? (Kevin Gibbs must not have been a recruiter.)
According to a CareerBuilder Supply and Demand Report, in 2015, there were 156,337 recruiter jobs posted and 55,805 active recruiter candidates in the United States. That's far more demand for recruiters than qualified people ready to fill the roles. So much for recruiting being easy.
Are You A Recruiter? Because, You Have More People Skills Than a Fancy Computer
While technology is a key part of recruiting, it's certainly not a substitute for recruiters. According to a study by Glassdoor, "86% of people in the first 10 years of their career are likely to use social media in their job search." Who are those people connecting with on social media? Most users are not turning to social media for one-way communication, so we as recruiters need to be providing the other half of those conversations.
In the same study, it was found that "On average, each corporate job opening attracts up to 250 resumes, and, of these candidates, four to six will be called for an interview and only one will be offered the job." It is often the job of a recruiter to filter through all of these applicants to narrow the pool to the top four to six. Sure, certain applicant tracking systems (ATS) might be able to pick certain keywords out of a resume, but nothing can replace a live interview. It takes a well-trained recruiter to really evaluate whether a candidate and an employer belong together.
Do What You Love, Love What You Do, if You're A Recruiter, This is For You
In "Selling with Noble Purpose: How to Drive Revenue and Do Work That Makes You Proud," author Lisa McLeod writes that top performers within a company consistently had one thing in common: They believe that the work they are doing is meaningful. As recruiters, we do a whole lot of meaningful work, and we are good at it.
Where else do you have the ability to present someone – a candidate – with a better career opportunity and walk them through every step of the process? What other job gives you the chance to learn about the inner workings of a company and guide them through the process of hiring the best talent? In what other profession do you find creative ways to track down hundreds of resumes and online profiles to find the top candidate? Recruiting is hard work — but, when you wake up every day and call yourself a recruiter, you might get to give out that offer and close out that requisition with a perfect fit. And, when you do, it feels great.
Passion And Recruiting Blended Is a Job That's Quite Splendid
So thank you recruiters, for the extra care and effort you put forth when handling each and every candidate, requisition and search each day. Recruiting is a job that gives back what you put into it, which is pretty rewarding. Thank you for the hard work that you do every day, and, most of all, thank you for being a recruiter.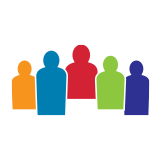 WilsonHCG is an award-winning, global leader in total talent solutions. Operating as a strategic partner, it helps some of the world's most admired brands build comprehensive talent functions. With a global presence spanning more than 65 countries and six continents, WilsonHCG provides a full suite of configurable talent services including recruitment process outsourcing (RPO), executive search, contingent talent solutions and talent consulting. TALENT.™ It's more than a solution, it's who we are.
Related Resources