Q&A: Neurodiversity Celebration Week
March 22, 2022
Diversity and inclusion are a key priority for many talent leaders (and rightly so). Sometimes, though, acknowledging neurodiversity within the larger diversity lens isn't always easy. However, neurodiverse people can bring a lot of value to the workplace, not least because of their ability to bring innovation and diversity of thought.
In honor of Neurodiversity Celebration Week, we spoke with one of our very own recruiters, Arwyn Swanger, to learn more about what it's like to be neurodiverse in the workplace.
Q: Tell us about your career journey and what led you to joining WilsonHCG.
A: I've been a certified diversity and inclusion recruiter for the last eight years and have worked with people from all walks of life. When I was looking for a new role, I met two amazing WilsonHCG recruiters and was excited to get an offer to join the company!
When I met my current manager, I was able to discuss my neurodiversity openly. He showed understanding and has shown what a five-star supervisor looks like. He is patient and always there. I have seen nothing but compassion and support from everyone at WilsonHCG.
Q: What challenges do you face by being autistic in the workplace that others may not be aware of?
A: My brain is constantly going 100 million miles per hour! It can be challenging to get my mind to slow down. My brain processes things differently than other people, and because of that, it impacts the way I learn and retain. I'm someone who uses a lot of sticky notes, and I constantly write lists. Being autistic means I'm also very empathic to others' emotions. In the past, when people have said things like, "I don't understand what your disconnect is," I shut down. These are things neurotypical people often don't experience or understand, which is why I feel it's so important to speak up and help educate others.
Q: In your experience, what are the benefits of expanding neurodiversity hiring?
A: I believe expanding neurodiversity hiring will allow more people to come out of hiding. Even though autistic people are hired in a lot of different areas, discrimination still exists. Just because someone has a disability, it doesn't mean inability. It is a superpower! Hiring neurodivergent talent will also open more avenues with creativity, perception, understanding and empathy.
A Harvard Business Review piece revealed preliminary results from Hewlett Packard Enterprise's (HPE) program to access and hire neurodiverse talent suggests the organization's neurodiverse testing teams are 30% more productive than other areas. The managing director of HPE South Pacific, Nick Wilson, mentioned "no other initiative in his company delivers benefits at so many levels."
Q: What ways can HR professionals and recruiters be more inclusive around neurodiversity in their hiring strategy?
A: The biggest thing to remember is — autistic or not — everyone is different. Autistic people can have a hard time reading emotions and tones of voices. So, when it sounds like we aren't interested in a topic, it's very possible we are! But our brains process differently. Patience is also really needed. In short, recruiters must look at a neurodiverse individual as a person, not just someone who lives with a disability and/or possesses barriers to successful employment.
Q: What advice would you give employers to help foster a welcoming environment and support neurodiverse people?
A: Don't be afraid to ask questions. Have you ever heard that someone with autism may struggle with a writing assignment but can dump a box of cheerios and tell you how many there are? It's something I've seen firsthand. I struggle when it comes to numbers; they practically turn into a different language when I look at them. But if you give me a pen and paper, I can write for days. I also don't do well with confrontation and feeling that I am being attacked; my brain instantly goes into overload, causing a flood of emotions. Be patient, understanding and show that you care and are listening. It makes a huge difference.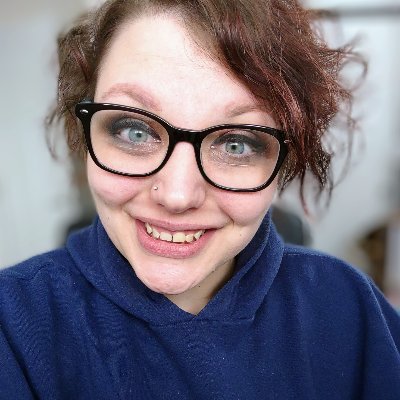 Arwyn Swanger is a Recruitment Consultant at WilsonHCG. She is a certified diversity and inclusion recruiter.
Related Resources