Making a career change? We have the ultimate career
May 19, 2016
Anyone who has gone through the daunting task of finding a job knows that it's challenging to not only land a position, but to secure the "perfect fit" hitting every box on your list. Because of this challenge, people tend to fall into the routine of punching the clock. They take a position without truly feeling fulfilled or in some cases valued. Millennials can then become "job hoppy" due to hunting for that diamond-in-the-rough opportunity that will encompass all the aspects they want in their career.
Join our Talent Community and gain access to career advice, resume tips and more!
If you're a millennial, you have very different expectations from the workforce than your parents or grandparents. For earlier generations, work meant starting a job right out of high school or college and remaining with the same company up to retirement without much emphasis on things like work-life balance or personal fulfillment. In contrast, according to the 2016 Deloitte Millennial Survey, job-seeking millennials tend to experience a career change at least every five years in search for the following:
The ability to make a difference in people's lives
Strong work-life balance
Opportunity for growth and development
It may seem like most careers would require sacrificing at least one of these desired job characteristics, but imagine a career path that will actually provide all three. What kind of career is it? Read on — you will see!
You can make a difference in people's lives
This career path is not for the faint of heart, but it is more so for the hearts wanting to change lives. Every day, this job will give you the opportunity to build relationships with different people to help improve their lives. You will get to experience what it is like going from stranger to confidant within 30 minutes. From your interactions with them, you will have the ability not only to help them to be able to increase their everyday happiness, but also help them achieve new financial goals that they never imagined.
You will maintain a healthy work life FLEX
Work-life flexibility means something different for every person. Popular opinions on this are flexible work hours or the ability to work from locations that may not be a traditional office setting, such as a coffee shop or the comfort of your home. This industry uses technology that supports all of those ideas of work-life flexibility, which makes it easy to maintain your personal life while still being productive. Today, as long as you have your laptop, remote working has never been easier due to the progressive technology these individuals use on a daily basis. From virtual video conference capabilities to streaming all calls through your laptop, you will be set up for complete success whether in the office or on the go.
You have endless growth and development opportunities
This is an ever-changing industry, which means your career and skills will also be continuously growing — which results in less burnout and ongoing learning and development. This is a career path where you can continue to grow your skills, tenure and compensation year after year strictly due to experience level. People who are truly passionate about this role, they do not have to seek external opportunities to continue to grow in their career path which solves the "job hoppiness" issue and provides a resume of great job tenure. Aside from growth, continuous development is huge in this field. There is never a day that will go by in which you do not learn something new. In addition to that, you will have the choice to obtain certifications and participate in ongoing training to sharpen your skills.
By now you are probably wondering what this dream career is. What could possibly provide all these benefits I'm imagining? Well, the answer is recruiting. Yes, some days are stressful due to people being unpredictable at best, but talk to anyone in this industry and they would not trade their most stressful days for anything (except maybe some extra LinkedIn Recruiter Inmails of course). It is rare anyone grows up and says, "I want to be a recruiter," yet somehow this field finds you in one way or another, and it is most likely due to the fact it does satisfy so many of the "nice to haves" on people's wish lists to be one of the best careers.
If you are interested in finding out more about opportunities in the industry, we are hiring globally.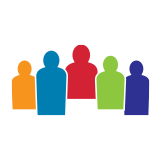 WilsonHCG is an award-winning, global leader in total talent solutions. Operating as a strategic partner, it helps some of the world's most admired brands build comprehensive talent functions. With a global presence spanning more than 65 countries and six continents, WilsonHCG provides a full suite of configurable talent services including recruitment process outsourcing (RPO), executive search, contingent talent solutions and talent consulting. TALENT.™ It's more than a solution, it's who we are.
Related Resources