Looking to 2018, 2020 – What is the Future of Work?
November 28, 2017
The Future of Work (FOW) is a hot, highly relevant topic of discussion right now across the spectrum of business operations; automation, digital platforms, and other technological innovations are changing the fundamental nature of how we work. In fact, 51 percent of more than 2,000 executives and decision makers say the need for more efficient processes is driving the change in today's nature of work; 34 percent added greater industry competition to their list while 31 percent believe more automation is a primary cause.
In light of such shifts, project-specific employment is an active component of this conversation for most corporate HR and talent acquisition functions. Whether it's a single temporary hire, professional contractor, or a gaggle of capability/capacity for IT, finance and/or new business initiatives – leveraging a balance of full-time employees and external capacity to augment your team is hardly a new phenomenon. While not new, it is a consideration that's becoming more urgent as organizations seek to prioritize revenue-generating activities in a way that meets the growing demands of today's top talent.
Ultimately, understanding the ever-present shifts in the nature of work can help leaders move their businesses forward while remaining an employer of choice.
Agile and the Rise of Decentralized Workforces
Over the past decade, companies across the globe have experienced a significant level of operational fatigue from the pendulum swing between centralized and decentralized teams. However, with the latest surge of "Agile" and decentralized "do-it" mentalities, there is an appetite for an alternative service delivery when it comes to people/talent commodities. Of note, today remote workers comprise 18 percent of the US workforce with this expected to rise to as high as 30 percent by 2025.
Despite the economic ebb and flow over the past few decades, accessing great talent has remained both a priority and a constant. However, voluminous worker-bee hiring conversations have been challenging – either because of the employment liability that no one wants to own or because market forces have driven recruitment and/or culling in vast quantities.
I would challenge that we saw similar behaviors as recently as 2001 but, especially over the past 12 months, this behavior is quickly changing. Now, if an employer needs a job performed, leadership identifies the skill-sets needed (regardless of geographical location) then augments their team by engaging a temporary contractor or teams of people using a statement of work.
The Growing Appetite for Workplace Flexibility
Fast forward to 2020, many mid-sized employers are embracing this practice as a way to differentiate as they race to increase revenues by way of expanded manufacturing capacity, new market readiness, or simply a smarter people supply chain mindset that is driven by each company's people. Millennials and Gen Z (ages 18-35 years old) often shudder at their company's branding, and yet their appetite for workplace flexibility is very much the focus of most FOW studies.
Your best talent is great Intellectual Property (IP) – that is, their creations such as inventions, literary and artistic works, and business-impacting campaigns. Increasing workplace flexibility and ways in which we empower our people not only inspires your talents' IP but impacts the company's employment brand, culture, workforce retention and ultimately performance.
An individual's network draws engagement opportunities towards them in quick fashion – and I expect the pace of opportunities through "networks" to accelerate into 2018. As I suspected and alluded to while facilitating CONNECT 2016, the "network of things" is truly a force to be reckoned with. Specifically, online and virtual networks give organizations the ability to unite teams, technology and organizational structure through Agile methodologies regardless of how spread out employees may be across the globe. In turn, this enables people to streamline projects, resulting in organizational efficiency, effectiveness and innovation.
Decentralization Leading to More Collaboration
Most of the issues facing companies today (i.e., employee engagement, culture, time to market and innovation) are directly tied to the changing ways in which companies work and employees prefer to work. In fact, 92 percent of surveyed companies say "redesigning the way we work" is one of their key challenges. This challenge continues to be a top priority as companies strive to embrace Agile methodologies to compete in 2020 and beyond.
One growing trend to "redesign" working structures is the rise of meet-ups for freelancers/contractors; these professionals are leveraging "connectors" such as WeWork – which creates shared workspaces, technology startup subculture communities, and services for entrepreneurs, freelancers, small businesses and large enterprises to collaborate in shared spaces – as well as adjacent services to market themselves and identify alternative channels to sell their services. Perhaps a better way to state this, future-forward organizations are becoming a "network of teams" as Bersin by Deloitte recently shared.
The Evolution of Agile Methodologies
Agile methodology has been around for years; more recently, it has evolved to become the new set of essential workplace behaviors including speed, agility and customer-centric focus. As an example, one of Facebook's many claims to fame is "The Hacker Way" which presented an Agile-specific behavior set – move fast; small, self-organizing teams; make the decision-making process clear; hire great people; and push people to stretch themselves. How this translates, needs-based employment/contract engagement will only happen when the projects or processes are sharp, flexible and work deliverables are clear. From here, by sourcing talent as needed, businesses can be agile and attract and engage the talent required.
As recently as 2015, I found the surge of hoteling capabilities across North America – for example, a method of office management in which workers schedule their use of workspaces such as desks, cubicles, and offices before they arrive at the office and only venture into the office on an as-needed basis – to be daunting. It has become a silver bullet for companies challenged with dry local talent pools as it creates flexibility for their talent. However, the downside of the expanded talent pool is a challenged culture which, combined with a plethora of contract workers, can dramatically impact what a company looks and feels like as we rush towards 2020.
The design-thinking challenge as we enter 2018, 2020 and beyond is how we can integrate the variety of workforces that are spread over a milieu of virtual and video connections, while leveraging their collective IP and Agile capacity to win business and increase revenues. Ultimately, the "challenger" mindset and continuously looking for ways to win the war for talent, through whatever mechanism available and those desired by your top-performing people, is the FOW.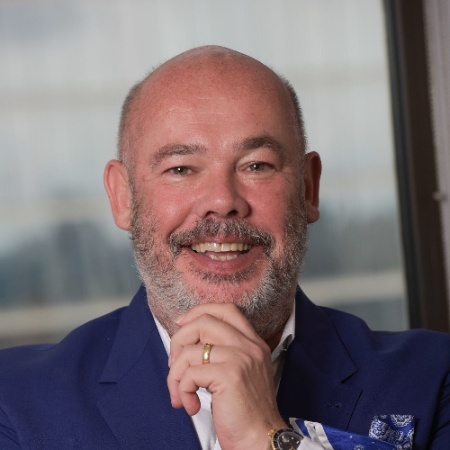 Paul Dodd is the Head of Canadian Engagement for WilsonHCG. Paul helps organizations, across a spectrum of sizes and industries, realize their unique talent needs by combining global knowledge with specialized Canadian expertise. He is a recognized thought leader with more than 20 years of practical experience. Under Paul's leadership, WilsonHCG has developed a range of customized, strategic recruitment solutions that shorten the recruitment life cycle while driving value for for each client. Paul continues to push for greater innovation in recruitment solutions development, while emphasizing the need for customer service and comprehensive support.
Related Resources