Less Productive Working Virtually? I Don't Buy It.
March 8, 2013
Anyone who thinks people who have a virtual workplace are less productive doesn't know the employees at WilsonHCG. For us, the challenge is actually the opposite – we have a hard time getting our employees to turn it off. And I don't believe the leaders at Yahoo, and most recently Best Buy, think their employees who are working virtually are less productive either. I assume there are other motives involved. But what I'm here to tell you is how our work-from-home model does work.
As far as productivity goes, a study done by Stanford University proves what I believe to be the case at WilsonHCG, which is that our employees are more productive at home. The study showed that remote employees were 13 percent more productive than their counterparts who reported to an office, and 9.5 percent of the increase comes from employees logging on for more hours at home than they do in the office.
When we made the decision to have at least 75 percent of our staff work remotely all the time, it was driven purely by the freedom to hire top talent from anywhere in the world. We're able to eliminate geographic location and relocation consideration from the hiring process. It has led us to attract and retain some of the best in business.
One of my worries, if this trend of eliminating work-from-home options continues, is that it will alienate a contributing member of the workforce that may not be able to report to an office. Many remote employees, who are talented people working at a high level, decide to work from home so they don't have to choose between a career and children. The option of working from home gives them the flexibility to drop their kids off at school and pick them up when the school nurse calls to say they're sick. Without that opportunity, these people may exit the workforce.
A work-from-home model is not the problem. Instead of taking the flexible work option away, maybe a second look at the benefits of working remotely is warranted. Studies show, and WilsonHCG is proof – it can work.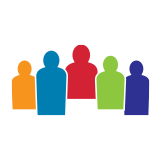 WilsonHCG is an award-winning, global leader in total talent solutions. Operating as a strategic partner, it helps some of the world's most admired brands build comprehensive talent functions. With a global presence spanning more than 65 countries and six continents, WilsonHCG provides a full suite of configurable talent services including recruitment process outsourcing (RPO), executive search, contingent talent solutions and talent consulting. TALENT.™ It's more than a solution, it's who we are.
Related Resources