Jumpstart Your Career
July 18, 2013
Recently, while sitting at a local restaurant, I fell into conversation with my waiter about his current career situation. His humdrum attitude clearly indicated that he was not thrilled to be serving tables on the late-night shift. After graduating with a bachelor's degree in chemical engineering, he got stuck in a bit of a rut. Little did he know, he was talking to a recruiter. He was frustrated about his ongoing struggle seeking employment in the field he paid a hefty penny to become accredited in and had a strong desire to join.
As someone who finds jobs for people for a living, I couldn't help but ask a few career centric qualifying questions. Then I revealed I was a recruiter. Although this man was ambitious and educated, he was blind to the opportunities out there for job seekers or the benefits of working with a recruiter. Our 15-minute conversation ended with him taking notes on a napkin about what to do to land the job he's been wanting:
1. Put it on paper. Your resume is your chance to display your professional knowledge and experience. Not only is the type of information on the resume important, but it should look professional too. Find example resumes online, or check local colleges for free resume writing assistance (often times, you don't have to be a student at the institution).
2. Get social! Start by creating a LinkedIn profile. This is a candidate's doorway to success! Start connecting with people and groups relevant to your interests. Ask to be added to companies' talent communities through your connections. You can also search for jobs in your area and industry via LinkedIn. Best of all, the job postings allow you to connect with people posting the jobs. Twitter is another avenue to leverage for professional social networking. Follow companies and hashtags relevant to your industry.
3. Where you should look. As a recruiter, I could name a hundred different job boards out there. But, to hit the basics, use Google to type in exactly what you're searching for (e.g., "jobs in chemical engineering"). You will be routed to the top sites specific to your interests. The major sites, like Monster, CareerBuilder, SimplyHired and Snagajob, are always good places to start, too.
4. Follow through. Stay active on LinkedIn and Twitter. It's not enough to make a one-time appearance. Engage in conversations with employees of companies for which you're interested in working. Get into dialogues about industry-specific topics with the leaders of those industries. Participate in Twitter chats to network with a group of people who have similar interests at once. Be sure to regularly check your email and social networks, and respond back appropriately and in a timely matter.
5. Be unconventional! There has been a lot of talk recently about the "death of the resume." While it hasn't completely gone away just yet, it takes more work than ever to stand out among your competition. A creative way to showcase your resume, portfolio, samples, social media platforms and any other information that sells you is to create a personal website. Not only does this show you are innovative and stay on top of trends, it also proves you care about your job search and want to put your best foot forward.
Most of all, stay positive. You may not get responses right away, but be patient. Keep at it, and your break into the industry will come.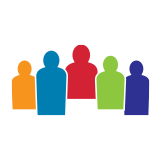 WilsonHCG is an award-winning, global leader in total talent solutions. Operating as a strategic partner, it helps some of the world's most admired brands build comprehensive talent functions. With a global presence spanning more than 65 countries and six continents, WilsonHCG provides a full suite of configurable talent services including recruitment process outsourcing (RPO), executive search, contingent talent solutions and talent consulting. TALENT.™ It's more than a solution, it's who we are.
Related Resources