Jessica Ward: My WilsonHCG journey
March 7, 2019
Jessica Ward is a Talent Attraction Manager at WilsonHCG. She works virtually and is based in Sartell, Minnesota. We've been speaking to her find out what she likes most about working at WilsonHCG, what her favorite WilsonHCG DNA is and what advice she has for those wanting to advance in their careers...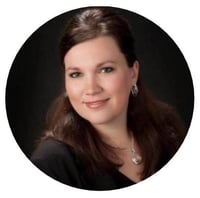 How long have you worked at WilsonHCG?
I have been with WilsonHCG for almost four years now and I have loved every minute of it! I started out as a Sourcing Specialist and was able to support and stretch some amazing accounts that helped me launch into the Talent Attraction Specialist Team Lead role and last year into my role as a Talent Attraction Manager.
What did you do before you joined the WilsonHCG team?
I took the road less traveled but gained so much knowledge along the way! I went to college to pursue education and found a new path after graduation. The path twisted and turned but gave me experience, drive, and the true ability to find my place and showcase what I have to offer, not just to others but also to myself. I have climbed ladders in retail, banking and even at a business college - all of which led me here. I am tremendously lucky for the experiences I've had as it's helped me continue to develop myself and be a part of an amazing team and work for a wonderful company.
What is your favorite WilsonHCG DNA and why?
At WilsonHCG, it's our DNA that makes the company stand out and our employees shine. Having such core values embedded into our everyday approach to business, partnerships, and everything in between allows each employee to feel like they are a larger contributor to the success of the business. All of our DNA pillars are vital and it's how we embrace "better people, better business" but to me, our ownership DNA is the most important. Without having ownership of our performance we are not able to collaborate with others, properly show our passion, value integrity, and even engage in solid communication. It's with ownership that we are able to give 100 percent to do things the right way the first time, be reliable, take responsibility and have a solid reputation behind us because we are proud of what we do.
What advice would you give someone looking to advance into a leadership role one day?
Leaders are faced with many challenges throughout their careers but the good leaders have solid foundations that make them stand out in a positive way and yet continue to grow into stronger human beings. My advice is something I do now and have done throughout my career to better me as an individual and as a future leader: Figure out what impact you want to leave behind and stay true to it. Listen to others and earn respect throughout your journey. Be humble, be kind and be the kind of leader you would follow. Go the distances, but go there with others because success is better when it is shared and celebrated.
As it's International Women's Day (8 March), we thought we would ask a few more questions to mark the occasion...
Who is a woman in history that you most admire and why?
Helen Keller. Not a lot of people know this, but Helen Keller was a triple threat: an author, an activist, and an advocate. She used her voice to make a difference and fought for things she believed in wholeheartedly. She fought for Women's Rights, Veteran Programs, Disability Rights and so much more. She took a negative in her life and made it into a positive, then she bravely shared it with the world.
What is a famous quote said by a woman you admire?
I love quotes so picking just one is difficult for me but here are two that have been hitting home with me lately.
"Without leaps of imagination or dreaming, we lose the excitement of possibilities. Dreaming, after all, is a form of planning." -- Gloria Steinem
"Be a first rate version of yourself instead of a second rate version of someone else. -- Judy Garland
What words of wisdom did your mother/grandmothers/aunts share with you?
I am so very lucky that I am surrounded by strong wise women in my family and in my inner circle of friends. Because of them, I never wavered on who I was or what I had to offer the world. They have taught me to laugh often, even if it is at myself. They showed me the value of being patient, being kind, being myself, and being determined. But most of all, they taught me the importance of building up others around you instead of yourself. You never know who needs a kind word or some encouragement. Karma does exist and it will pay you back in good ways.
Check out WilsonHCG's current opportunities here.
Jessica Ward graduated from St. Cloud State University in St. Cloud, MN, with a bachelor's degree in education. She is a Talent Attraction Manager at WilsonHCG, and her prior experience is in career advising and management. Her experience allows her to connect with ease to candidates and help them achieve success.
Related Resources