How To Engage Employees: 4 Blogs to Reinvigorate Your Strategy
July 30, 2015
One of the first accounts of the term "employee engagement" was cited in a 1990 article in the Academy of Management Journal by William A. Kahn about the psychological conditions of personal engagement and disengagement at work. While the discussion surrounding this topic may have initiated then, it didn't really start gaining traction until about 10 years later. However, once the term caught on... there was no stopping it! So, where are we with employee engagement today?
Employee engagement, which some believe is just a buzzword, is necessary to attracting and retaining the people who keep your organization moving forward and secure its future success. If you break it down and eliminate any jargon, it's simple. An employee in a business-impacting role who does a great job and adds tremendous value is critical to your company's success. If they start to feel disengaged, aren't happy, aren't appreciated or don't feel their values align with the company, they aren't going to stay. So why wouldn't you invest in ensuring your employees are engaged?
WilsonHCG Named 2015 Canadian HR Awards' Best Employee Engagement Strategy Finalist [Press Release].
If you haven't taken the time to strategize the best approach for your company or simply need to innovate your current initiatives, the following blogs will help to get your employee engagement strategy back on track.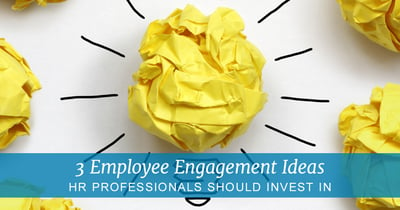 Employees are the heart of any organization. And engaged employees are not only happier employees; the results consistently show higher productivity and better performance. When we think "what is employee engagement?" it is bigger than ping pong tables and nap pods in the office. Companies must make an investment in creating an effective and ongoing talent acquisition strategy to attract and retain employees whose values align closely with that of the company's.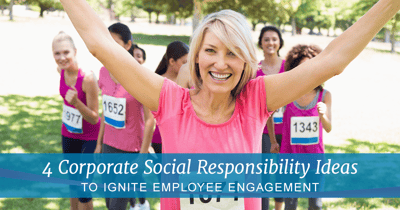 In today's increasingly mobile world, many people won't make a purchase or choose a restaurant without doing research online first. This mentality holds true today when candidates are assessing employers. So it comes as no surprise that an organization's employer brand plays an increasingly large part in their ability to attract top talent.
Employee Engagement: Learning From Other Organizations
In today's workplace, employee engagement is critical. Studies show that only 13 percent of employees around the world are actively engaged at work, and the economic repercussions of that statistic can be staggering.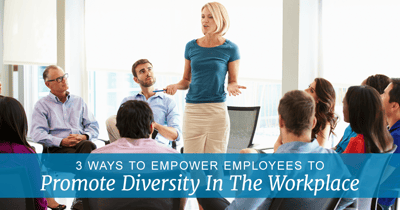 It's easy to have a page on your company website devoted to diversity and inclusion initiatives, but what good are these without commitment from your employees? Diverse thinking is a necessary ingredient for a company to remain innovative. One of the many benefits of diversity within a company is that there's never a shortage of creative ideas and different solutions to keep it moving forward.
The blogs above will lend insight into how to engage employees at your organization and some of the strategies we use in implementing a best-in-class employee engagement strategy. Happy reading!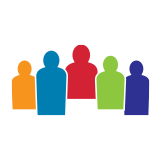 WilsonHCG is an award-winning, global leader in total talent solutions. Operating as a strategic partner, it helps some of the world's most admired brands build comprehensive talent functions. With a global presence spanning more than 65 countries and six continents, WilsonHCG provides a full suite of configurable talent services including recruitment process outsourcing (RPO), executive search, contingent talent solutions and talent consulting. TALENT.™ It's more than a solution, it's who we are.
Related Resources