How to attract top talent by becoming an effective brand ambassador
February 24, 2016
Our role as talent acquisition professionals is evolving. In today's competitive marketplace, where niche skill sets are in high demand, successful recruitment strategies must emphasize the employer brand to attract and retain top talent. We do much more than interview and fill open positions. As recruiters, we embody the employee value proposition of the organizations we represent. We are both consultants and brand ambassadors, charged with living those values through every story, idea, opportunity and connection that we share with prospective talent. In recruitment process outsourcing (RPO), full partnerships and branding for clients have given recruiters the tremendous opportunity to make a greater contribution, cultivating the employer brand. Here are some tips for recruiters to develop and promote great employer brands.
Get the latest career-focused blogs and more by joining the WilsonHCG talent community here.
Positive Candidate Experience
The candidate experience is the impression the candidate is left with after all the interactions that took place during the hiring process, including applying, interviewing and even onboarding if they were hired. To cultivate your employer brand, it is important to understand just how much we, as recruiters, have the ability to create a great experience that helps candidates connect with the organization before they even formally begin the interview process.
When the recruiter is thoughtful about each step in the process and keeps in close contact with the candidate, it creates a positive candidate experience. Even if the candidate is not selected for the opportunity they were originally interested in, they will remember how communicative, thoughtful, honest, personable and sincere the recruiter was throughout the process. The most important aspect is that recruiters take ownership of making the entire candidate experience as positive as possible. When recruiters represent the employer well by exemplifying the values the organization stands for, while being professional and personable, they play a major role in shaping a strong brand throughout the recruitment process.
Use of Social Media
A recent survey conducted by Glassdoor found that 79 percent of job seekers are likely to use social media in their job search. That number increases to 86 percent when looking at job seekers who are in the first 10 years of their career. Social media is quickly becoming the most important means by which an employer can deliver its employment branding message. Along with the increasing significance of social media recruiting, talent attraction and employer branding, talent acquisition must rely more heavily on employee engagement and advocacy.
We, as recruiters, seek to strategically improve the use of such platforms to portray the voice of the company, generate interest and widen our talent pool as much as possible. LinkedIn offers tips for creating "all-star profiles," such as making sure to include company logos, a paragraph about your company in the summary section and editing the amount of visibility for others who view your profile in your network. Joining groups, participating in online discussions, following companies, publishing posts and connecting and networking with others in and outside your network are some options to promote your employer using social media. While creating a profile on LinkedIn is an effective strategy, using other networks such as Twitter, Facebook or Google+ are great ways to advance your employer brand and expand your network.
Going Above and Beyond
The two most important assets any company has are their employees and their brand. Recruiters can strategically attract and retain quality talent by leveraging their unique opportunity to cultivate a strong brand for their employer. When promoting the employment brand, recruiters must think holistically about the entire process by providing a world-class candidate experience, staying in touch with candidates, participating in online forums and discussions and building a referral-based social network. Through these avenues, recruiters can personally portray the values of an employer. The stronger the brand, the more successful we can go about connecting with great talent and finding the best fit for the company.
Prospective candidates are more likely to trust a company based on what its employees have to say. How a recruiter connects and communicates with potential candidates creates a lasting impression of the employer brand. Successful recruiters who seek to establish a solid employer brand through proactive networking understand how they are an effective element of a corporate profile that expands on these narratives recruiters share.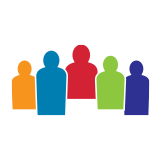 WilsonHCG is an award-winning, global leader in total talent solutions. Operating as a strategic partner, it helps some of the world's most admired brands build comprehensive talent functions. With a global presence spanning more than 65 countries and six continents, WilsonHCG provides a full suite of configurable talent services including recruitment process outsourcing (RPO), executive search, contingent talent solutions and talent consulting. TALENT.™ It's more than a solution, it's who we are.
Related Resources