Hiring in Different Demographics
April 4, 2011
As one who is always up for a challenge, I was presented with a project some time ago to recruit positions in South America and Canada. Not knowing the specifics, I was quick to accept the opportunity as I wanted to expand my horizons outside of just recruiting in the US. The ball got rolling and I conducted intake sessions with the client to gather their needs and a picture of their ideal candidate---and as I hung up the phone, panic set in. How in the world would I pull this off? It started to dawn on me the language barrier, the international search, dialing into another country; you get where this is going. I sat back, took a breather and the search was on.
I was asked to write this blog to give some insight into a few demographic differences in hiring, aside from the obvious differences. To begin with, how are American based companies viewed in other countries; is this welcomed? Would this be a hard sell during the recruiting process? Have they even heard of my client? In an effort to curb my over-analytical side, I jumped in. Direct sourcing into another country was unique (partly due to my observation of them not getting bombarded with constant solicitation calls). My South American candidates seemed to embrace my efforts in contacting them creatively and were all ears with what I had to present to them. Conversely, I felt my US candidates seemed more guarded when it came to direct sourcing them meanwhile Canadian candidates were very curious about my client. Another notable distinction was each country's explanation of the offer packet; it was interesting to note the 13th month of compensation in Brazil, Canada's maternity leave and the US benefits package.
As for how my client was perceived with being US based but in South America and Canada, I guess that's a commonality amongst any demographic anywhere- a new career opportunity will always have an audience. My search progressed and I learned that while the statistical data between countries might've varied, the main objective remained the same; to secure the best candidate for the client. As a recruiter, we are entrusted in fulfilling the staffing needs of our client with a quality candidate that is going to achieve their employers' business plan. Obtaining top talent is key no matter where in the world your focus is.
Author: Cynthia Cancio - http://www.linkedin.com/in/cynthiacancio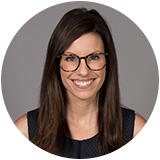 Kim Pope is the Chief Operating Officer at WilsonHCG, a global talent solutions leader that elevates the delivery of talent partnerships and transforms them into impactful business functions. A leader with an eye for innovation, Kim has played an influential role in the company's double-digit growth through numerous acquisitions and funding from PE firms over the years. She is currently featured as an expert on the Forbes Human Resources Council and was named in SIA's 40 under 40 list, a Tampa Bay Business Journal BusinessWoman of the Year honoree and SIA's Global Power 150 Women in Staffing. Kim's forward-looking perspective inspires her team to continually evolve the WilsonHCG brand and solution offerings.
Related Resources