Hiring a Veteran
November 6, 2012
As an employer, you know what makes your business the best that it can be – your employees! Regardless of the industry, your employees directly impact the quality level of the products and services that you provide to your clients.
When seeking highly trained candidates that have the capacity to lead and innovate, a veteran may be the perfect fit for the position. Armed with years of specialized training, a respect for established procedure, and an unparalleled work ethic, veterans have proven to be desirable employees that demonstrate a higher rate of retention.
Even with a laundry list of outstanding characteristics and dynamic skill sets, many veterans face unthinkable challenges upon entering the workforce. Yet, their loaded résumés are still not enough to pique the interest of every potential employer. In addition, not all employers have mastered the art of cracking the ever-changing code of military acronyms that embody a veteran's experience.
In order to progress past these issues, it is essential that businesses are equipped with the proper education on military culture and skill translation during hiring initiatives. Consider the following when implementing such a program:
Design a Strategy: Identify the key needs of your organization and how the skills sets of a veteran candidate may prove beneficial.
Welcome & Educate: Take the time to learn about military experience and culture, including solutions to the problems that veterans face in your workplace.
Actively Recruit: Broaden your knowledge of where and how to find veteran candidates.
Proactively Retain: Develop and promote vet-to-vet peer mentorship programs within your organization.
Tools & Resources: Utilize social media to keep yourself informed and up-to-date on trends and issues affecting our transitioning veterans.
Despite years of military service, a four-year degree, and security clearances, many transitioning veterans are still unable to find employment. Given the incredible sacrifice made by members of our armed forces and their families, employers should be strong advocates in increasing the opportunities available for those brave individuals – not based on a sense of obligation, but based on their unique set of qualifications that set them apart from other candidates.
This Veteran's Day, let's honor our many esteemed veterans by employing them!
Written by: Cari Castillo
Connect with Cari on LinkedIn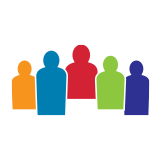 WilsonHCG is an award-winning, global leader in total talent solutions. Operating as a strategic partner, it helps some of the world's most admired brands build comprehensive talent functions. With a global presence spanning more than 65 countries and six continents, WilsonHCG provides a full suite of configurable talent services including recruitment process outsourcing (RPO), executive search, contingent talent solutions and talent consulting. TALENT.™ It's more than a solution, it's who we are.
Related Resources