Half of UK employers "struggling" to find skilled workers
August 6, 2018
It seems not a day goes by without the UK's growing talent shortage hitting the headlines. New statistics from the Recruitment & Employment Confederation (REC) revealed that half of employers in the UK can't find the skilled workers they need. Furthermore, the talent shortage is clearly getting worse as that figure has increased by eight points compared with the same period last year.
What sectors are causing the most concern?
The sectors of particular concern include roles in the public service areas of health & social care and education. In addition, 66 percent of employers that recruit temporary workers are also worried about the availability of candidates – a rise of a whopping 32 percent compared with the same period last year.
However, it's not all doom and gloom as the number of employers who believe economic conditions in the UK are getting better has continued to remain positive for the second rolling quarter in a row. Some 32 percent of employers – up two points from last month - are feeling more confident in the future prospects of the UK economy. Confident employers will no doubt want to grow their businesses but will struggle given the current labour shortage.
What's causing the skills shortage?
It's a combination of several things but the most notable is the ageing population and declining birth rate. The rate at which babies are being born has fell to its lowest level in ten years. There were 696,271 live births in England and Wales in 2016, a decrease of 0.2 percent from 2015, data from the Office for National Statistics revealed.
The ageing population is a bit of a catch-22 though as older people do want to work but employers don't appear to be on the same page as people over the age of 50 are the least likely group to be recruited once they are out of work.
So how can employers overcome the skills gap?
It's a candidate-driven market, so innovation is key to winning over potential applicants.
Flexible working
Introducing flexible working agreements for all staff may help. According to the International Workplace Group's Workspace Revolution report, 80% of professional stated that enabling their company's employees to work from anywhere helped them recruit and retain top talent, up from 64 percent in 2016.
Strategic workforce planning
Strategic workforce planning is also a worthwhile activity as it gives employers a better understanding in regards to their requirements, and indeed the market.
Employer branding
Boosting employer branding is also a good way to attract candidates - the recruitment process is easier if candidates are aware of a company's brand, a study by Glassdoor found. It questioned 750 hiring decision makers, and 75 percent said the process is more straightforward if a candidate is familiar with their brand name and products/services.
Talent pipelines
Build a talent pipeline so that you have a steady stream of potential candidates available as and when you need them.
Talent acquisition expert
Partner with a talent acquisition expert - this could save your business time and money. It will also allow you to transform your talent acquisition function into a proactive and strategic activity that adds value to your business.
Check out WilsonHCG's latest ebook: 4 PROMISES TALENT SOLUTIONS PROVIDERS MUST KEEP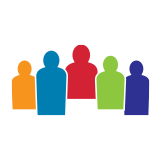 WilsonHCG is an award-winning, global leader in total talent solutions. Operating as a strategic partner, it helps some of the world's most admired brands build comprehensive talent functions. With a global presence spanning more than 65 countries and six continents, WilsonHCG provides a full suite of configurable talent services including recruitment process outsourcing (RPO), executive search, contingent talent solutions and talent consulting. TALENT.™ It's more than a solution, it's who we are.
Related Resources