Flexible Corporate Social Responsibility Programs: Engaging a Virtual Workforce
January 2, 2014
Companies have taken great strides in the past decade to develop their corporate social responsibility (CSR) programs. From going green to community service and helping during times of disaster, employees have come together and stepped up to make a difference. You can find inspiring pictures and videos in the news and on company sites that show how employees collectively work together to make an impact in what's meaningful to them. These initiatives have added something back to the organizations that participate and can help attract candidates and customers with aligned values. But what happens for companies that have remote workers scattered around the world? Do these employees get a chance to make a difference even if they can't join their peers at corporate? WilsonHCG's "One Day to Give Back" volunteer initiative is flexible and allows all employees to get involved in a good cause no matter where they are located.
According to Global Workplace Analytics, telecommuting and virtual work has grown by 79.7 percent between 2005 and 2012. With this change in the workforce, companies must be sure to include and engage employees who cannot physically participate in programs with on-site employees. WilsonHCG has created a company culture that involves all employees, including programs geared toward giving back to the community. "One Day to Give Back" encourages employees to be socially responsible by donating their time (paid as a regular day's salary) to their community. Employees can choose to volunteer any day in the month of December and for any local non-profit.
CSR will have a positive effect on your organization. A study by Sirota Survey Intelligence indicated that employee engagement rises to 86 percent if employees feel positive about their organization's CSR. WilsonHCG's Director of People and Culture, Melissa Reser, explains how corporate social responsibility and employee engagement go hand in hand at WilsonHCG:
"In 2011, we established an engagement committee because we felt it was important for employees to feel connected, invested and motivated – which can be especially challenging with virtual workers. Every month the committee focuses on team-building activities that everyone can participate in, such as showing your team colors for college football season, virtual photo-taking contests or sending care packages to a solider overseas. These initiatives showed us that our employees had many talents and passions, so when it came time to choose an activity for the holiday months, 'One Day to Give Back' was born. Employees can choose any charity to volunteer for and receive a paid day off to give back to the cause in their local communities. Employee participation during the first year was so high that we knew this needed to turn into an annual program."
Providing a boost to employee engagement, remote employees who live in close proximity of each other have partnered up on their volunteer days. It's inspiring to see my peers share their pictures that documented their volunteer day. Happy faces of employees working together were genuine and a reflection of that happiness was shown on the faces of those they helped. Even more impressive was the variety of non-profits my coworkers volunteered to help, including the ASPCA, Make-A-Wish Foundation, Toys for Tots, American Cancer Society and Wounded Warrior Project. It is nice to know that our diverse locations have helped us as a company be socially responsible in more ways than one.
Along with the variety of charities, employees also had a range of reasons for why they invested their time to the charity they chose. As an ongoing volunteer committed to the Guardian ad Litem program, Tim Mastic, Manager of Solutions and Strategies, says, "I do it because a lot of these kids go to new, strange homes and schools and meet so many new people, that they don't have any one constant in their life. A Guardian ad Litem is a constant in a child's life, and often times is the only constant in their life." Another great experience was shared by Recruitment Consultant Ashleigh Blackwell, in which she recalled her time at Toys for Tots: "One of the biggest highlights of the day was seeing some of these children's eyes light up as they got to pick out a new bike. During the holiday season, it's so easy to get wrapped up in the busyness of the season and to feel stressed out. Taking the day to volunteer helped me remember what the season is all about." Each employee who participated expressed the positive effects they felt from making a difference in someone's life.
After our employees had such an encouraging experience with "One Day to Give Back," it wasn't surprising to receive devoted support to continue this initiative – and additional CSR program suggestions came pouring in. For a company that exudes a culture that solicits employees' ideas and is comprised of motivated individuals, WilsonHCG will continue to incorporate additional CSR programs into our DNA.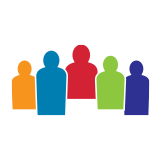 WilsonHCG is an award-winning, global leader in total talent solutions. Operating as a strategic partner, it helps some of the world's most admired brands build comprehensive talent functions. With a global presence spanning more than 65 countries and six continents, WilsonHCG provides a full suite of configurable talent services including recruitment process outsourcing (RPO), executive search, contingent talent solutions and talent consulting. TALENT.™ It's more than a solution, it's who we are.
Related Resources