[FAQ] What is it like to be a tech recruiter?
October 21, 2021
Being an IT recruiter comes with its unique set of perks – and challenges, of course. The pandemic has reinforced the urgency for organizations to take on digital transformation projects and incorporate tech solutions that drive long-term efficiency and success. And with it, tech recruiters to source and attract that talent. Technology recruitment is a lucrative path for those passionate about learning, analytics and problem solving for filling tech roles of all levels, in every industry.
It goes beyond compensation, however – as packages need to be both competitive and well-rounded. Getting creative and offering other perks such as hybrid roles, benefits packages and more are vital. Also, giving tech professionals the chance to own projects and lead the way is pivotal, as they want to feel as though they're making a difference. At the same time the chance to work remotely or in hybrid roles offers the blend of camaraderie with an office environment. This is important to fostering a team-building space, as that's essential for a tech professional wanting to know their peers in the industry. Have a budget (even if it's just for virtual events) so these professionals can attend cons, socialize with their peers and also learn new things.
To understand more about this role, we spoke to a few of our very own virtual recruiters who started their WilsonHCG journeys as tech recruiters. Learn more below about the perks, challenges and exciting growth opportunities that come with being an IT recruiter below:
Q: Who can become an IT recruiter?
Anyone with recruiting experience can go into technology recruitment! People who are personable, self-motivated and have a passion for lifelong learning are sure to succeed. While you don't need an IT degree or the know-how to configure a network, knowledge of technical engineering and an interest in how things work in IT is highly recommended. Proactive sourcing and engaging passive talent are also essential since the field is competitive in compensation and benefits.
Q: What are the pros and cons of working as a tech recruiter?
Pros: Job security, lucrative potential, growth opportunities, recruiting for all industries, recruiting subject matter experts (SME)
Cons: Fast-paced environment, competitive field, can feel overwhelming due to demand and urgency
Keep in mind every IT role is different and this often creates challenges to finding the perfect candidate. But, this does make every day exciting in the sense that you must be creative about how you source and engage with talent.
Q: How do I prepare my resume to become a tech recruiter?
Consider what technology you already have competency in and be open to reading and learning about other platforms. Be sure to look at other LinkedIn profiles for examples of recruiters who share your desired job title and follow content being shared in the space. DevOps is a great starting point if you're not sure what to learn first, as every industry needs those technology roles. From there, you can diversify depending on what you gravitate toward, or even pursue more of a generalist tech recruiter role.
Q: Should I generalize or specialize in an IT tech stack?
Either are perfectly viable options depending on your skills. It's generally good to lean into what you feel knowledgeable and passionate about. This helps you to gain expertise in a few tech stacks first before you generalize. That said, everyone's journey into IT recruitment is different, so it's key to be part of a team who's willing to nurture your growth and interest.
Q: What's different about being a recruiter with WilsonHCG?
At WilsonHCG, you're part of a team that actively works together every single day. This synergistic environment differs from other agencies and corporate organizations; we work alongside each other and support ongoing initiatives for clients. No one is expected to "go it alone." While we stay busy, we do so together and always encourage employees with growth opportunities. There is a lot of opportunity with an organization that has grown tenfold in less than a decade. WilsonHCG also places an emphasis on mental health and well-being, encouraging people to use their unlimited paid time off (PTO) if they need a break – for any reason!
Our business is no stranger to tech recruitment — we recruit for top tech companies for roles ranging from systems administrator to full-stack developers, Python developers, and product managers.
We also have a comprehensive learning and development (L&D) and training programs where new team members shadow senior-level recruiters and gain a deeper understanding of IT terminology and job description roles. This mentorship matters to us as you enter the industry and continue to learn and grow your knowledge base.
Technology is always evolving at a rapid pace, and staying one step ahead is crucial. As a result, we are constantly developing in-house tech training, technical skillsets and certifications to continually improve and build our recruiters' confidence and strategic skills. In fact, we have a technical recruitment certification program internally that many of our virtual recruiters gravitate toward.
We live and breathe our DNA pillars – being collaboration, passion, integrity, ownership and communication.
If these pillars and benefits speak to you, we'd love to have you join our team. Let's talk.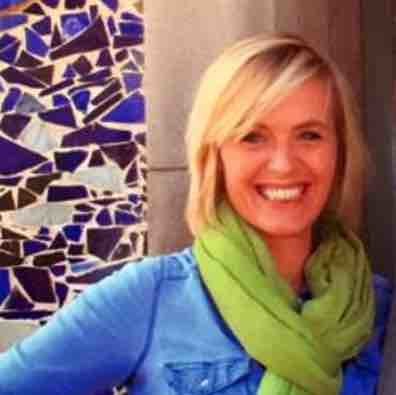 Molly is an Account Director at WilsonHCG responsible for managing our global internal recruiting team in NAM, EMEA and APAC. She started four years ago as a Recruitment Operating Manager (ROM) managing larger clients and tech recruiting teams in multiple regions. Her passion started her career in corporate recruitment management with an emphasis on high volume, rapid growth projects. Molly loves living in Cape Cod, Massachusetts, where she can spend time at the beach.
Related Resources