Discover 3 Ways RPO Partnerships Can Help Combat Skills Shortages
February 23, 2017
The increasing need for talent with specific skill sets means that a single recruitment solution will not cut the mustard any more. A conventional recruitment agency will often find it difficult to offer the level of service that a recruitment process outsourcing (RPO) partner can. A conventional agency can't match the spectrum of recruiting solutions that an RPO can design to meet your specific needs and objectives.
Today, talent acquisition isn't just about filling a requisition or role. The process is much more complex than that, and it requires one to understand the picture from a holistic stance. Finding the right talent that will grow with the organisation, remain engaged and contribute to your referral strategy requires a complete solution tailored to your company's culture. You have to nurture that talent to ensure they are your future leaders and spokespeople, and this is where a recruitment process outsourcing partner comes in.
Below are all but a mere glimpse of some of the work an RPO partner conducts in aligning itself with its clients and fostering a relationship based on trust and integrity. Let's take a look at some key factors that RPOs use to help combat the skills shortage issue:
Employment Branding
When actively seeking talent and attracting potential candidates, you must be willing to promote your employment brand in the most authentic light possible. Transparency is everything in today's talent market; almost everything a candidate could want to know about an employer is available online. Unlike an agency, an RPO partner can help design strategies for recruitment marketing content, career page and job description optimisation, candidate experience and reputation management, among other brand expertise.
An effective employment strategy can help you combat the skills shortage in your industry, as it makes you an employer of choice. In a tight market for talent, it's important to put your best foot forward to recruit as much of the best talent as possible.
Strategic Workforce Planning
Workforce planning is a strategy that allows organisations to ensure long-term success and profitability. This strategic approach is all about the broader picture – initiatives that evolve over years and can encompass several aspects of an enterprise, including forecasting future talent needs, retention strategies, predict knowledge drain as employees leave the organisation and implementing an effective workforce analytics strategy. Recruitment outsourcing companies can dig deep into an organisation's future needs and ensure they remain adaptable to the business landscape and market trends – whichever industry you operate in.
Workforce planning is, at its heart, a sustainability initiative to preemptively address skills shortages. It allows your organisation to to identify the skills it needs in the future and design a talent acquisition strategy to meet those needs.
Hiring Manager Training
It is imperative that hiring managers and the RPO delivery team are a united force. It is the RPO's responsibility to help the hiring managers understand their role in the hiring process and receive training on how it fits into the bigger picture — after all, they are the decision-makers and ones who will be working with the candidates. I recently took part in a hiring manager training that covered a wide variety of topics such as job descriptions and briefing, preparing for the interview, high and low performers, question types and techniques, how to build good interview questions, post interview actions, preparing second stage interview teams and compliance. These are but a few topics that spring to mind.
What's most noticeable from all of this is how we end up creating a positive candidate experience when there is a strong seamless partnership and synergy between the recruiter and hiring manager. By working together, the hiring managers and RPO delivery team can identify and anticipate talent acquisition needs for today and the future, and design strategies to attract top talent in a competitive environment.
The talent acquisition process is evolving. There are multiple considerations to be accounted for when reviewing skills shortages and how to go about addressing them. What's proven and evident is that RPO partners have the capacity, bandwidth, knowledge and resources to address the shortage of talent, and add real value to your talent acquisition function.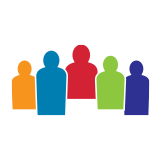 WilsonHCG is an award-winning, global leader in total talent solutions. Operating as a strategic partner, it helps some of the world's most admired brands build comprehensive talent functions. With a global presence spanning more than 65 countries and six continents, WilsonHCG provides a full suite of configurable talent services including recruitment process outsourcing (RPO), executive search, contingent talent solutions and talent consulting. TALENT.™ It's more than a solution, it's who we are.
Related Resources