A 'Wow' Candidate Experience: How To Improve The Interview Process
February 21, 2017
The importance of a positive candidate experience is nothing new. But now that candidates expect a personalized recruitment process and transparent hiring procedures, organizations need to go the extra mile to stand out. As an employer of choice, how can we be more for our candidates – both successful and unsuccessful?
We want candidates to walk away from the interview process with more than a relief that it's over. They should feel like they gained something from the interaction whether they've been selected to move forward in the process or not. As an employer, there are a few things we can do to provide an experience that "wows" candidates:
Encourage them to remain involved
Even if the candidate is not an ideal fit for the role, be sure they know you will add them to your talent community and keep in touch about future roles. But that's only the bare minimum. In fact, you may have another open position for which you think they'd be a better fit. Don't be shy about suggesting other options within the company – current or upcoming. If there aren't any, be proactive about connecting with the candidate on LinkedIn and any other appropriate social media channels (like the company Facebook, Twitter, Instagram, and SnapChat). You want the candidate to see you're interested in building a genuine relationship with them. Now, you just need to follow through. Send the candidate a quick note every once in a while or reach out next time a role opens for which they're a possible fit.
Share company insights and industry trends
Whether the candidate is moving to the next stage of the interview process or not, they'll be interested in learning more about the company and industry in which it operates. A successful candidate could use insights about the company and department culture, as well as information about industry inner-workings. An unsuccessful candidate – especially an active one – would appreciate gaining any knowledge you're willing to share about the industry. If they are currently looking for a career change, they'll want to learn about other players in your industry (for example, suppliers, vendors, customers or partners) and potential opportunities with them. Additionally, you may be able to suggest some of your key employees – perhaps, brand ambassadors – for the candidate to connect with to stay in touch.
Provide feedback for improvement
While you may think providing resume critique and interview tips is only for candidates you've declined to select for the next step of the hiring process, it can be helpful to those moving on to interview with a hiring manager too. Be sure to frame the interview feedback as a suggestion for improvement and candidates will understand you're preparing and polishing them for success in the next stage. Of course, if you've decided the candidate is not a fit for your role, they will appreciate any advice you have as it relates to the recruitment process. After all, you're the expert – so share any knowledge that may help the candidate secure their dream job. This has the potential to build a meaningful relationship, one that returns the favor in the future.
While it may take a bit more effort and time to "teach" candidates during the hiring process, the potential return will be worth it. (Proof is in the numbers: In this year's Fortune 500 Employment Brands Report, the candidate engagement and employee reviews category were worth the most points with 35 percent weight in scoring.) Not only are you providing a top-notch candidate experience to those going through your interview process, but their good experience can lead to overall positive brand perception in the market and more referrals.
To learn more about how you can bolster your candidate experience, download our 2017 Fortune 500 Employment Brand Report.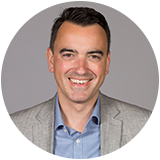 As Senior Vice President, Global Strategic Talent Solutions, Craig leads WilsonHCG's growth strategy and new partnership cultivation across the globe. Alongside the trusted consultants at WilsonHCG, he builds market-leading, scalable and customisable RPO solutions. Craig's relationships span all industry verticals and geographies with expertise in Technology, Business Services, Financial Services, Engineering, Manufacturing, Retail, and Media.
Related Resources