6 Must-know internship tips to kick off your career: #HireU recap
April 6, 2016
Are you a student or recent graduate seeking entry-level internship experience? The WilsonHCG University Recruiting Committee recently discussed internship tips during the monthly #HireU Twitter chat. Professional recruiters around the globe connected with students and recent graduates to share advice on when and where to start searching for internships, how to determine the best internship fit for you, and more! Below are some key takeaways from the chat.
Get the latest career-focused blogs and more by joining the WilsonHCG talent community here.
When do I start looking?
Although the perfect timing will be specific for each individual and major, the overall consensus is the sooner the better! The more internships you are able to have throughout your college career, the more certain you will feel about the major you have chosen or the career path that you take. If your schedule permits, start your search during your sophomore year and plan to have your first internship when you are a junior. Then you can find a more industry-specific internship so you can get insight into future potential career opportunities.
A1:It's benificial to try internships early in your college career, that way if you don't like it you can change your major or focus! #HireU

— Victoria Williams (@victori813) March 10, 2016
What are the Best tools to find an internship?
There are a number of different online tools available: CareerBuilder, Indeed, Monster and so on. However, one of the best ways to go about finding an internship is to get in touch with your university's career services department. Typically, there are job fairs and events throughout the semester at which you can meet directly with companies to find out what opportunities they have available. In addition, career services offers help with resume building, mock interview practice and more. Don't be afraid to reach out to your professors as well to tap into their professional connections and networking opportunities.
A2. Career Services and intern job fairs are a great place to start your search. Apply directly to intern roles on corporate sites. #HireU

— Justin Derie (@JustinDerie) March 10, 2016
Which internships do I apply for based on my skill set?
At the beginning of your search, start by just narrowing down to a few top industries that you are interested in. Once you begin to find jobs within those industries, read through job descriptions to get a better idea of day-to-day responsibilities. It is important that you are passionate about the position and that the role responsibilities will expand your skill set.
A3: Focus on the industry you want to join. From these, conduct #research on areas that spark your interest. #HireU

— Martin Conroy (@MartyP_Recruits) March 10, 2016
How do I land the internship?
There are a number of steps you can take before an interview in order to set yourself apart from the rest of the candidates. It is important to conduct as much research as you can, not only on the company but on the interviewer as well. Check out the company website and accompanying social media or blog sites along with the LinkedIn profile of the person(s) who will be conducting your interview. This will show that you are highly interested and invested in the internship opportunity. In addition, take advantage of any tools offered up by your university's career services team such as mock interviews, resume editing and interview etiquette.
A4: Lots of research! Also take some time to practice interviewing, be sure to role-play with a friend or Career Services if possible #HireU

— Lauren Kowal (@LaurenNKowal) March 10, 2016
how Do I convert an internship into a full-time career?
At the beginning of an internship, it is important to set professional goals to strive for throughout the internship period. If you have specific milestones to reach, you will work harder to meet and exceed expectations. Be sure to foster and build a relationship not only with your manager but with other employees within the company; this communication and networking is key! Throughout the internship, there may be opportunities to work on stretch projects or to learn more about a specific area of the business. Be sure to volunteer for anything that will increase your visibility and knowledge of the company. The more value that you can bring to the table throughout an internship, the better.
A5: Network & build strong relationships with fellow interns as well as senior leaders. And don't forget to maintain professionalism #HireU

— June Cadsawan (@JuneC_Recruits) March 10, 2016
How do I apply my internship experience to my university life and future career?
An internship is a learning opportunity. After the completion of the internship, reflect on what you enjoyed and did not enjoy throughout the experience. This will help you further narrow down the jobs that you want to target in your future career. Take what you learned and build from that foundation.
A6: Internships are there as a trial for your future career. You will find out what you do and don't like and that is the first step! #HireU

— Sara Hylas (@SaraHylasRC) March 10, 2016
Overall, the Twitter chat produced some great global insight on internships. Our chat can be found on TWUBS and on Twitter by using the hashtag #HireU. If you missed this one, be sure to join us next time! The University Recruitment Committee will host a Twitter chat every month to discuss issues of interest to millennials entering the workforce. Future topics will be announced on Twitter through the @WilsonHCGcareer handle.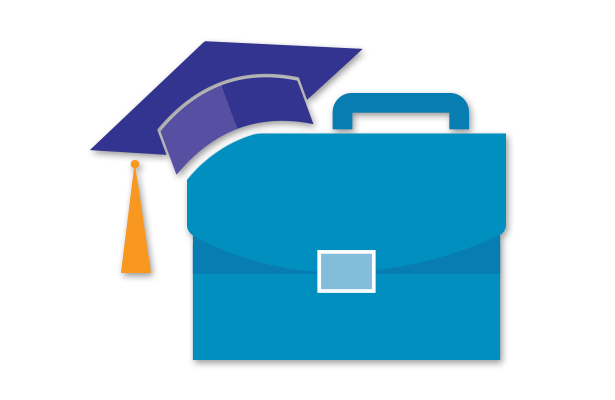 The WilsonHCG University Recruiting Committee is an employee-driven group passionate about fostering relationships between university students and employers. Committee members conduct research, maintain contact with university career services, and are part of a monthly Twitter chat dedicated to connecting students and recent graduates with professional recruiters. Beyond these responsibilities of the committee, our members help advise students on resume building, internship exploration and interviewing tips.
Related Resources