Executive team insights: 5 Qualities that make an outstanding leader
August 31, 2018
5 Qualities that make an outstanding leader
WilsonHCG's very own CEO, John Wilson, has been given not one, but two honors this week. Yep, that's right, two! He was named to both the Staffing Industry Analysts and Tampa Bay Business Journal's 40 under 40 lists. The recognition is much deserved as he really is one of the hardest working individuals that I know.
The awards got me thinking about what makes John such a good leader so I decided to put pen to paper and list the five main reasons (in no particular order!) why I think John's an outstanding leader:

He always puts people first
John always thinks about other people and what's best for them. He runs an open door policy at WilsonHCG and encourages people to actively get in touch if they have a question or a problem. This is pretty rare. I've worked at companies where approaching the CEO was unheard of. That's not the case with John and is probably why he's on first-name terms with most of WilsonHCG's workforce - and that in itself is pretty impressive when you consider we have more than 700 employees based in six continents and 37 countries!

Doing the right thing!
He always does the right thing even if that makes things more complicated! He will walk away from business if the company doesn't treat their people with respect and inclusivity.
Moving forward
John is very much into personal development and helps employees, at all levels, to move forward both on a professional and personal basis. He's a big believer in "failing forward" which has created a culture of innovation and trust. He's always there to offer advice and support to anyone that needs it and he's the king of encouragement. If there's something you think you can't do, John will definitely be able to persuade you that you can!

Forward thinking & innovative
He is very forward thinking and is always looking ahead to the next big thing. His innovative nature has helped turn WilsonHCG into a leader in its field and I'm looking forward to seeing what he does next!
Having fun!
Running a multi-million dollar global business is a tough gig but John does everything with a smile on his face and he's created a fun environment at WilsonHCG. Yes, we all work extremely hard but we also have fun and that's largely down to John!
It's an honor to work with John and I'm pleased to see him receive recognition for all his hard work. Visit the WilsonHCG website to read more about John and his 40 under 40 achievements!
This post first appeared on LinkedIn.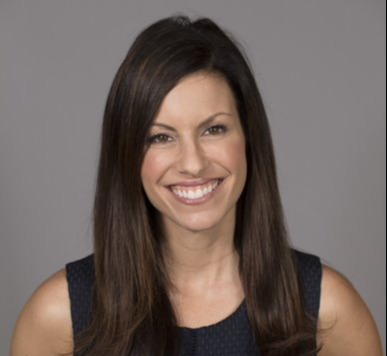 Kim Pope is the Chief Operating Officer at WilsonHCG, a global talent solutions leader that elevates the delivery of talent partnerships and transforms them into impactful business functions. A leader with an eye for innovation, Kim has played an influential role in the company's double-digit growth through numerous acquisitions and funding from PE firms over the years. She is currently featured as an expert on the Forbes Human Resources Council and was named in SIA's 40 under 40 list, a Tampa Bay Business Journal BusinessWoman of the Year honoree and SIA's Global Power 150 Women in Staffing. Kim's forward-looking perspective inspires her team to continually evolve the WilsonHCG brand and solution offerings.
Related Resources