5 HR Technology Tools Every Talent Acquisition Pro Needs
April 28, 2016
HR technology continues to offer new ways for talent acquisition professionals to find, engage and hire candidates. But how often does it feel like you don't have the time to review the many new HR technologies out there? To help, here is a list of tools that should have a place in every talent acquisition professional's toolkit. Explore them to discover which ones would work best for your company's needs.
Talent communities
If an organization has an interactive and engaging talent community, it can be an amazing addition to a recruiter's toolkit. The ability to reach, engage and interact with not only potential applicants, but people in that industry in general, is a powerful networking tool. However, having such a tool is not likely up to the recruiter. Regardless of whether you have a true talent community already built out or not, it's imperative to create a networking channel for yourself. Social and professional sites are widespread — ranging from Google+ and Twitter to LinkedIn and many industry specific sites as well, and can be a game changer in terms of contacting your target audience.
X-ray tool
There seem to be more sites and associations for professionals to join than ever before and many are continuing to grow — LinkedIn has more than 414 million profiles worldwide, Google+ has more than 418 million users and Twitter has 320 million monthly active users. People are online more often, but the challenge is finding the candidates you want on the sites where you're looking for them. X-ray tools provide a great opportunity to look through sites quickly and efficiently to find candidates with the required skill sets. There are several options, both paid and free, for recruiters to leverage which offer capabilities ranging from X-raying general networking sites to industry-specific sites. The important part with this tool will be to do some research to find the best fit for the type of roles that need to be filled.
Browser extension/Aggregator
Extensions are a great way to find more information at the click of a button. There are extensions that work alongside different networking sites and job boards, so it's important to find the right one for your needs. But, once you have it, it can provide valuable supplemental information. By providing email addresses, phone numbers and links to other sites where that person has a profile, they give you an opportunity to quickly decide which method you want to leverage to contact that candidate and also may give you an opportunity to personalize the content of your message more. Aggregators are similar and in some products, attached to extensions. The benefit of the right aggregator is that you can enter Boolean search strings and parameters and it will crawl various sites to pull data together and bring them to one place. These tools are helpful because they can deliver options for how to contact a candidate, but keep in mind that these results may very well be for passive individuals not actively looking for a job.
Video interviewing platform
Leveraging video interviews in the recruitment process can be a great time saver and help to socialize the opportunity to garner more candidates. Within video interview platforms there are options for live, on-demand and even voice interviews. Some also have scheduling tools built in to facilitate easy coordination of the live interviews. This technology can help a recruiter reduce time emailing back and forth with candidates and hiring managers as well as allow them to post a link to the interview in applicable messaging. Allowing more people to see the opportunity and even opt in to the interview process saves valuable time and effort. There is even the option to use video interviewing later in the process to help accommodate a hiring manager's busy schedule and allow for a quicker interview process, and potentially a better experience for candidates.
Webinars/Podcasts/Blogs
By the time I finish typing this blog, there may already be a new tool or trick to assist in recruitment processes. Because it can be hard to stay updated on HR technology, it's critical to consistently make time to look into webinars, podcasts and blogs that can help keep you up to date on the newest tools and trends, and whether they are applicable and effective. It may seem difficult to find the time. But, in the long run, educating yourself on what is available and the feedback associated with it, will make you a more effective recruiter, help save time and ensure you are able to deliver the best results to your client in the most efficient manner. I recommend working with a couple of your colleagues to share information and keep each other updated, follow blogs that you find valuable, follow relevant thought leaders on Twitter to easily stay connected to what's going on and make it a regular part of your schedule.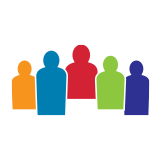 WilsonHCG is an award-winning, global leader in total talent solutions. Operating as a strategic partner, it helps some of the world's most admired brands build comprehensive talent functions. With a global presence spanning more than 65 countries and six continents, WilsonHCG provides a full suite of configurable talent services including recruitment process outsourcing (RPO), executive search, contingent talent solutions and talent consulting. TALENT.™ It's more than a solution, it's who we are.
Related Resources