5 Common mistakes recruiters make (and how to avoid them)
February 10, 2016
As recruiters, you may have to search far and wide for the perfect candidate. Then sometimes, even when we find who we are looking for, it can feel like our messages aren't getting through. Great candidates are often overwhelmed by information about new opportunities, so recruiters must create a compelling outreach program to grab and keep their attention.
After years of experience and expertise, we know the best way to work with candidates and employers, and we also know how to avoid pitfalls in the process. But many professionals in this industry still deal with these challenges, so we're sharing five common outreach mistakes recruiters make and how to avoid them. When things run smoothly, you can provide the best possible candidate experience.
Get the latest career-focused blogs and more by joining the WilsonHCG talent community here.
Mistake NO. 1: Relying on one form of communication

We're often looking for highly sought-after candidates. When you pick up the phone to reach a candidate, assume you're the tenth person calling. Be sure to vary your outreach strategy to get your candidate's attention by hitting different channels of communication (e.g., email, phone calls, text, social networks). Effective recruiters are persistent: That is what makes them stand out from the crowd. They follow up multiple times. They vary when and how they're reaching out.
Recognize that silence isn't always an indicator of disinterest in the job. It often means this method of contact isn't the best for reaching that candidate. Until you hear from them, assume your approach needs adjustment. If a candidate does express disinterest, give them the freedom to say no and use that no to gain insight into what they're looking for. Use it as an opportunity to connect and build a long-term relationship. This particular role may not be a fit now, but let the candidate know you're here to help. Be the recruiter they remember when they are ready for a change.
Mistake NO. 2: Treating different audiences the same
Every person you talk to has a unique motivation that's driving them to seek new opportunities. Part of your job is to figure out what that motivation is within a few conversations. Research the people you're talking to. Check them out on social media and, if you know people who know them, reach out. Be sure to tailor your approach to the position you're working on. Outreach methods for engineers should look different from outreach methods for sales representatives. Consider each role's unique profile, and use personalization when you're leaving messages and choosing channels to target.
Mistake NO. 3: Having gaps in industry knowledge
You're the expert on your company and your available opportunities. So be sure to keep up on all the news, industry terms and the history of your employer. Candidates have more access to information than ever before and the best candidates are savvy jobseekers who want to collect all the information they can. Be the recruiter who can guide them to the most important information about the opportunity. Be prepared for tough questions with answers that speak to your candidate's motivations and how they align with your company's goals.
Mistake NO. 4: Losing sight of why you love to recruit
The energy (or lack thereof) in your voice can determine the candidate experience. Be sure you're setting the right tone with the candidate. Create a schedule so you can stay proactive instead of reactive. Before you pick up the phone, take a moment to reflect on why you do this work. Set a goal for each conversation. If your end goal isn't just a submittal, it will make your day much more rewarding. Being reflective about why you do this work is the best thing you can do to be the recruiter you want to be.
Mistake NO. 5: Focusing on process more than people
Remember one conversation can provide a good start to a strong network. Above all, candidates want to talk to human beings — not a rehearsed pitch! No one wants to talk to a recruiter who treated the conversation like a transaction. We are in the people business, and that means the search for talent is about connections — earning trust and creating an experience that makes the candidate excited to come to work. So be sure to show them who you are. Seek out common ground between yourself, the candidate and the employer. If you know someone they know, mention it. If you're really impressed by their resume, tell them. Details make all the difference.
As recruiters, we're the experts. Part of our job is to guide people through the job search and hiring process, and make it a good experience for them. Be sure the candidates you have feel they have had a personalized and positive experience. Follow up when you say you'll follow up, set appropriate expectations, be transparent and don't make promises you can't keep. If you want to stand out, be genuine and show you care! That extra effort will go a long way.
In recruitment, there are often many variables outside of our control. But what you can control are the messages you're sending. A carefully considered outreach program can make your life a lot easier, create fantastic candidate experiences and ultimately deliver great people for your employer.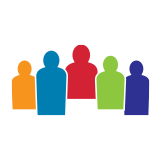 WilsonHCG is an award-winning, global leader in total talent solutions. Operating as a strategic partner, it helps some of the world's most admired brands build comprehensive talent functions. With a global presence spanning more than 65 countries and six continents, WilsonHCG provides a full suite of configurable talent services including recruitment process outsourcing (RPO), executive search, contingent talent solutions and talent consulting. TALENT.™ It's more than a solution, it's who we are.
Related Resources