3 Easy Steps To Developing A Recruitment Marketing Strategy
May 12, 2019
A recruitment marketing strategy seamlessly blends recruiting, marketing and HR into one effective effort. Some of the responsibilities include content development, such as employment branding, refreshing job descriptions, "day in the life" campaigns, job fair promotional collateral, candidate outreach and recruitment email campaigns.
CREATING A POSITIVE FIRST IMPRESSION
Competition for top talent is fierce and to attract candidates, impactful first impressions are of utmost importance. Marketing is the function that gets people excited about a product or service. And one of the main responsibilities of recruitment marketing, in its simplest form, is to get people interested in a company and its jobs. No one wants to work for an organization they aren't excited about, or indeed familiar with. In order for recruitment marketers to be successful, they need to know the company they are trying to promote inside and out, what the benefits are, why people work there, what keeps employees engaged, specific details about job roles, departments and so on.
TAKING A PROACTIVE MARKETING APPROACH
Recruitment, generally speaking, is about attracting, qualifying and hiring talent that best fit job requirements. Filling a job requisition can be as simple as calling on a qualified candidate who is already interested, or it could be as difficult as selling the candidate on leaving their current workplace for the opportunity at your company. Taking a marketing approach to recruitment is a proactive way to make the interaction with passive or uninterested candidates easier and also intrigue passive talent enough to enter them into a pipeline of engaged candidates for future opportunities. Recruitment marketers might not deal directly with the candidate, but they do provide the "ammunition," if you will, to entice candidates to take on a role with their organization Essentially, they are the ones transforming recruitment into a proactive function and it means recruiters are able to have conversations with engaged candidates that are already interested in the company and a possible career opportunity. This makes the recruitment process much easier and less time consuming.
ENGAGING THE NEW HIRE
The last piece of the puzzle is HR involvement. Even after the prospective candidate has been onboarded as a full-time employee, the job of the recruitment marketer is not done. Having an engaged workforce doesn't stop with recruiting new talent; retaining current talent must also be considered. This includes supporting employee engagement initiatives and internal mobility. Being well-versed in your company's culture and employee value proposition (EVP) is a huge part.
Market research is also crucial. Your company should be informed of industry/market changes, competitor intelligence and the nuances of the talent market. Employee retention is a must for a company's survival, and proactively being a part of the retention process can help the recruitment marketers understand what makes employees happy and what employees want or value out of their employer. Using this information, they can develop internal communications as a way to keep employees informed of all the exciting things at the company, remind them why they love working there and keep them updated on job opportunities. Feedback from employees could also help guide methods for engagement to ensure the success of internal programs. Engaged employees will not only be more likely to stay at the company but may wait for internal promotion openings instead of looking outside of the organization for career advancement opportunities.
Recruitment marketing may not be a new job function, but developing creative recruiting ideas are rapidly growing in importance as the war for talent gets tougher. It's being looked at as a "must have" for companies looking to secure top talent. It can't replace the three other job functions but can bring them together to ultimately better the company.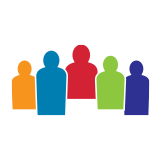 WilsonHCG is an award-winning, global leader in total talent solutions. Operating as a strategic partner, it helps some of the world's most admired brands build comprehensive talent functions. With a global presence spanning more than 65 countries and six continents, WilsonHCG provides a full suite of configurable talent services including recruitment process outsourcing (RPO), executive search, contingent talent solutions and talent consulting. TALENT.™ It's more than a solution, it's who we are.
Related Resources