3 Benefits of Corporate Mentorship Programs
April 18, 2011
Corporations across the globe have implemented mentorship programs in an effort to contribute to the development of their employees. Whether entry level or a seasoned career veteran, employees are able to learn and progress in their positions with the assistance of a mentor. Designed to act as both a professional and personal resource for new employees, mentors can be all the difference in an employee's success within a company.
Here are 3 reasons that corporations should consider implementing a mentorship program for their employees:
Leadership Development:
No matter where an individual may be in their career, mentors can provide a helping hand in both professional and personal development. Those early in their careers are able to learn core lessons in transitioning into a professional environment, and those in later stages are able to learn how their new employer may differ from the environments they had grown accustomed to. Putting mentors in place promotes an environment of growth and development to help create future leaders in a company.
Morale and Retention:
Here is where mentorship programs are win-win. Those assigned a mentor receive insight into how to succeed as an employee and those who are chosen as mentors are seen as leaders within the organization. As a mentee, employees feel they have access to a trusted adviser who cares about their successes. Mentors take pride in giving back, and contributing to the success of the corporation.
Productivity:
Mentors can help new employees reach the next level of productivity. Providing insight and first-hand knowledge of what it takes to be a top performer, mentors can be an extra source for new employees learning how to be most effective in their position. Having a trusted resource allows new employees to feel at ease when asking questions that will elevate their performance.
Mentorship programs contribute to retention, productivity, and leadership development within an organization. It is a way to partner top performers with new employees and allow that relationship to produce the new leaders at that company. At a low cost, mentorship programs can help a company improve in 3 core areas that contribute to the success of an organization.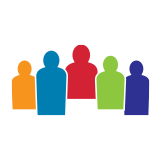 WilsonHCG is an award-winning, global leader in total talent solutions. Operating as a strategic partner, it helps some of the world's most admired brands build comprehensive talent functions. With a global presence spanning more than 65 countries and six continents, WilsonHCG provides a full suite of configurable talent services including recruitment process outsourcing (RPO), executive search, contingent talent solutions and talent consulting. TALENT.™ It's more than a solution, it's who we are.
Related Resources