Minesh Kapadia, 2019 Man of Wilson
December 17, 2019
What is Men of Wilson?

Every year at WilsonHCG, we run an initiative to recognize and thank the men who are innovating, leading by example, and otherwise helping to make WilsonHCG the company it is today. Employees vote for the men they think should be honored and we've been speaking to this year's winners to find out more about them...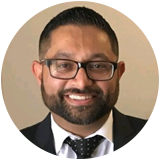 Minesh Kapadia, Director, Talent Acquisition - North America, Toronto
How long have you been with WilsonHCG?
Three years, 223 days and 6 hours (not that I'm counting!)
Share with us a little about your personal career path prior to WilsonHCG?
I "fell into" recruitment back in 2002 when I was recruiting pharmacists across the US. My last job before coming to WilsonHCG was with a small boutique firm that specializes in engineering recruitment. I gained great experience working with the firm which allowed me to come to WilsonHCG and take on a team lead opportunity. I've since been able to lead and grow the tech sourcing team.
If you could be any superhero, who would it by and why?
I would say that if I could be anyone, it would probably be Superman, only because I hate traffic and if I was Superman, I could just fly anywhere I want (and at the speed of light)!
What would we hear if we hooked up your 'recently played' list to the office speaker?
You would hear 90s hip-hop, classic rock (Pink Floyd, Queen, etc.) and some new stuff. In fact, I pretty much a mix of a lot of different genres of music!
What is a famous quote said by someone you admire?
"I've failed over and over and over again in my life and that is why I succeed." - Michael Jordan
Who had the most influence on you growing up?
Growing up I would say it was my mom. She raised three kids on her own after my dad passed away. I was only four years old at that time. She managed to raise me and my two sisters, put them through university and then was able to bring us across to the US where she raised me by working in blue-collar jobs. She showed me that family is the most important thing and she was willing to sacrifice herself to provide for us.
What advice would you give someone looking to advance into a leadership role one day?
I would say that don't be afraid to raise your hand and take on new challenges or add challenges to your day-to-day. Become a mentor to others, show your leadership qualities before you've been asked for it. Most importantly, engage with others, build your brand.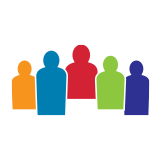 WilsonHCG is an award-winning, global leader in total talent solutions. Operating as a strategic partner, it helps some of the world's most admired brands build comprehensive talent functions. With a global presence spanning more than 65 countries and six continents, WilsonHCG provides a full suite of configurable talent services including recruitment process outsourcing (RPO), executive search, contingent talent solutions and talent consulting. TALENT.™ It's more than a solution, it's who we are.
Related Resources