Greg McKeown, 2019 Man of Wilson
December 17, 2019
What is Men of Wilson?

Every year at WilsonHCG, we run an initiative to recognize and thank the men who are innovating, leading by example, and otherwise helping to make WilsonHCG the company it is today. Employees vote for the men they think should be honored and we've been speaking to this year's winners to find out more about them...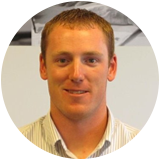 Greg McKeown, Recruitment Operations Manager - North America
How long have you been with WilsonHCG?
I started at WilsonHCG in January 2019 so my one-year anniversary is fast approaching!
Share with us a little about your personal career path prior to WilsonHCG?
Since graduating from college, I have always been involved in recruitment.
I have always been involved with recruitment - it started in college, in fact, when I was a baseball coach! I moved into staffing when I left college supporting banking and finance clients. I have spent the last seven years working in RPO. I've led recruitment for various Fortune 500 organizations, spent time in learning and development helping colleagues pave their way in the industry and leading teams on large recruitment programs.
If you could be any Superhero, who would it by and why?
Maybe a contrarian pick here but I would want to be Deadpool. You get many of the superhero attributes, plus he is hilarious…..what more could you want.
What would we hear if we hooked up your 'recently played' list to the office speaker?
Right now it's all Luke Combs and Justin Moore who both have new albums out! Otherwise most likely Eric Church, Chris Stapleton or Cole Swindell—pretty much all country music!
What is a famous quote said by someone you admire?
"I don't stop when I'm tired. I stop when I'm done" – David Goggins
Who had the most influence on you growing up?
My father, he worked for General Motors for 40 years at the same location, with the same drive, every day. The persistence and dedication that demonstrated taught me a lot about hard work and consistency.
What advice would you give someone looking to advance into a leadership role one day?
Be yourself, be authentic and treat people with respect. People + Business, in that order. Growth is not linear. Every day, every call and every situation is an opportunity to learn and work towards your goals. Aside from that, focus on refining your communication skills and how you convey thoughts/ideas to those around you. Whether it is with clients, leaders or peers your ability to effectively communicate is critical to becoming a good leader.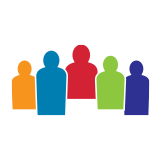 WilsonHCG is an award-winning, global leader in total talent solutions. Operating as a strategic partner, it helps some of the world's most admired brands build comprehensive talent functions. With a global presence spanning more than 65 countries and six continents, WilsonHCG provides a full suite of configurable talent services including recruitment process outsourcing (RPO), executive search, contingent talent solutions and talent consulting. TALENT.™ It's more than a solution, it's who we are.
Related Resources