Q&A: Empowering Women in Recruitment, Diversity & Gender Equality
December 26, 2017
There are many empowering, strong women who are leading the ways in which today's organizations approach talent acquisition, HR and employment branding. These women are redefining the evolution of talent solutions and how we work hand-in-hand with today's rapid technological advancements, constant economic change and dissolving global boundaries.
Seeking to shed light on the unique achievements, efforts and thought leadership of today's women leaders, Link Humans and Undercover Recruiter recently collaborated to feature a "Women in Recruiting" panel. Libby Herrmann, WilsonHCG Client Relationship Manager, was asked to take part. Throughout the first five weeks (of a 10-week panel series), Libby has shared some fascinating, highly relevant insight into topics such as diversity, closing the gender pay gap, how recruiters can attract more women to tech-specific roles, and why talent strategists need to be intentional about avoiding unconscious bias.
The following features Link Human's questions, as well as Libby's direct responses. Within each link, you can find additional insight from all nine panelists. In addition, you can find the next feature later today – and each Tuesday thereafter until the end of January – on Undercover Recruiter.
1. Which Women in Recruitment Do You Admire and Why?
"I admire women who inspire and create opportunities for other women. Women who roll up their sleeves and practice accountability, ownership as well as servant leadership for the teams they lead and serve. With respect to individual contributors and leaders alike, I most admire those who are bold in practicing thought leadership and who aren't fearful of disrupting status quo. Overall, I admire the candor and perspective of an optimist and the authentic passion recruitment professionals share for helping others achieve their career aspirations."
2. How Should Recruiters Help to Close the Gender Pay Gap?
"The new salary history ban legislation is going to help allay the gender pay gap, to an extent. However, as recruitment professionals we should lead with evaluating the best skillset fit and cultural fit for both the organization and the candidate. Retention is built upon solid recruitment and re-recruitment of the best, right-fit talent.
Understanding what the candidate is seeking from a compensatory standpoint is best practice versus asking about current or past compensation. From here, measure candidate aspirations – objectively – against required skills, budget and organizational culture fit; this will lead to a more successful, happy and engaged employee. Pay for performance is another solution to close the gender pay gap, and is often more motivating among top recruitment professionals."
3. How Can Recruiters Attract More Women to Tech Roles?
"Start by diversifying and growing the networks you actively take part in – to include those that have a widespread female population. From here, ensure you are evangelizing the opportunities and the organization's desire to diversify the workforce by hiring strong female candidates. For many women tech candidates, it has likely been a while since their last job search. Ensure they are aware of their value to an organization, the culture of the company, their growth potential and the positive implications of making a career change, among other reinforcements.
Internally, hiring managers need to be conscious of diversifying their candidate slate and fostering an inclusive environment. Organizational culture, including its reputation built by the hiring manager and existing team, is just as much an attractor as any effort a recruiter could put forth in outbound strategy."
4. How Can Recruiters Avoid Unconscious Bias?
"We need to continuously engage and educate our recruiters around the topic of unconscious bias. Specifically, building awareness and training recruitment team members around its inevitable presence in human nature. Repetition builds retention. Through creating awareness, recruiters will become more self-aware in ensuring they are objectively evaluating the talent pool. We have all been raised differently and brought up with varying value systems and cultural beliefs; a recruitment climate that cultivates equal opportunity for all candidates should be part of our personal mission and value, as well as our employment brands."
5. What's the Most Useful Career Advice You Can Give to Women?
"The best advice is to take a step back. This allows us to keep things in perspective and ensure we're making the right decisions that keep us following our passions, believing in ourselves and giving it 100 percent each day. These elements provide peace in knowing that we've given it our all. Empower female candidates by affirming how their unique traits align with the position you're hiring for and build their confidence as they approach the interview cycle. Credentials are good but they're no longer the end-all-be-all to secure a role."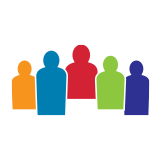 WilsonHCG is an award-winning, global leader in total talent solutions. Operating as a strategic partner, it helps some of the world's most admired brands build comprehensive talent functions. With a global presence spanning more than 65 countries and six continents, WilsonHCG provides a full suite of configurable talent services including recruitment process outsourcing (RPO), executive search, contingent talent solutions and talent consulting. TALENT.™ It's more than a solution, it's who we are.
Related Resources