Our clients and employees are of utmost importance as we navigate the Coronavirus (COVID-19) outbreak. As more cases of Coronavirus are confirmed globally, we are exercising every precaution to maintain our business continuity and the safety of our employees.
WilsonHCG has activated its business continuity program (BCP) due to the Coronavirus and as a result, non-essential business travel has been restricted and access to our physical locations will be impacted. That said, we will remain open for business and our employees are capable of fully functioning with access to all our systems and business operations support.
If you'd like to see more information about our BCP, you can download it here.
[Blog] Key considerations for establishing a work from home policy
Remote working has grown in popularity over the last decade and this has largely been driven by employees wanting to achieve a better work-life balance.
Read our blog here on the key considerations when establishing a work from home policy.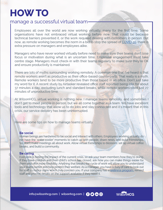 How to successfully manage a virtual team
Employees all over the world are now working virtually, many for the first time. As remote working becomes the norm in a bid to stop the spread of COVID-19, there is extra pressure on managers and employees alike. Here's how to help your team through the transition.
To download the PDF, click here.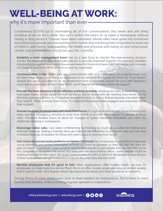 Why your employees' well-being is more important than ever
This is a stressful time for everyone. You can't turn on the TV or talk to a neighbor without COVID-19 coming up - and we're unsure how long this time of uncertainty will last. Here are some ways you can help your employees safeguard their physical and mental health.
To download the PDF, click here.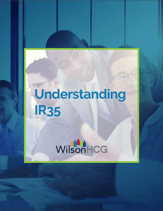 IR35 reforms in the UK postponed due to COVID-19 outbreak
Reforms to the IR35 tax rules in the UK have been postponed until April 2021 as part of government plans to alleviate the pressure on businesses and contractors during the COVID-19 outbreak.
To read our update on IR35, click here.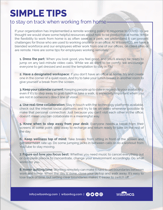 Simple tips to stay on track when working from home
While the flexibility to work from home is as often seen as a perk, we understand it may present challenges for those who are not used to it. Here are some helpful resources about how to be productive at home that you can share with your employees.
To download the PDF, click here.
Managing Talent Beyond Turbulent Times: Optimizing Your Talent Strategy for the Future
Your company's ability to be nimble is an indicator of its success. And that's no different for your talent management strategy. Operating smart during uncertain times, will better position you for the future.
To download the whitepaper, click here.
---
Other useful resources
You can find some links below to resources that contain more information about COVID-19: