PROFILES IN DIVERSITY JOURNAL: DIVERSITY AND INCLUSION AT WILSONHCG
May 17, 2019
May 2019
Profiles in Diversity Journal: Diversity and inclusion at WilsonHCG
Marisol Hughes, Executive Vice President, and General Counsel at WilsonHCG, spoke to journalists at Profiles in Diversity Journal to talk about diversity and inclusion at the company.
"At WilsonHCG, diversity and inclusion is not seen as an initiative to be executed, it is a mindset, one that must be ingrained and integrated throughout the entire workforce," Marisol said.
Marisol, who leads two key support functions, legal and people & culture. at WilsonHCG, added: "Toward this end, the firm empowers its workforce to drive D&I, from the C-Suite to entry-level employees."
You can read the full article here.
More content relating to diversity and inclusion
In this blog post, Lesley Taylor, discusses why many businesses are still failing to create truly inclusive environments.
Whitepaper: You don't need a stringent policy to manage diversity and inclusion
In this whitepaper, you will learn:

- How to create a truly diverse and inclusive workplace

- How to build an inclusive workplace community that attracts and retains a diverse talent pool

- How to inspire and empower diverse groups of talent to flourish and bring their unique ideas, experiences, and practices to life

- How to raise diversity and inclusion awareness among staff so they don't unintentionally exclude coworkers or limit their coworkers' abilities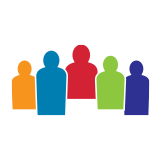 WilsonHCG is an award-winning, global leader in total talent solutions. Operating as a strategic partner, it helps some of the world's most admired brands build comprehensive talent functions. With a global presence spanning more than 65 countries and six continents, WilsonHCG provides a full suite of configurable...
Related Resources