WilsonHCG CEO, John Wilson, Reveals the Correlation Between Employee Engagement and Revenue Generation in HRO Today Magazine
May 31, 2018
March 2018
WilsonHCG CEO, John Wilson, was featured this month in HRO Today Magazine. The article, What's Your Story, delves into the business need for authentic employer and consumer brand storytelling – specifically, the direct correlation between the employee experience, candidate engagement, and growth of your customer base. As John affirms, candidates and employees are also consumers/buyers; they will generate revenue on your behalf or look elsewhere depending on their experiences with your organization.

John Wilson in HRO Today's "What's Your Story?" Feature:

The direct correlation between engagement and consumer brand health:
According to
John Wilson, Founder and CEO of WilsonHCG
, this is important because "There is a direct correlation between the candidate and employee experience and your consumer brand. Candidates and employees are also customers and consumers. Everything from your employer brand to the candidate experience to the way you treat your workforce impacts your customer base."
Create the platform, then empower your workforce to use it:
"It's important to give your people the platform to tell their stories – what they do, why it's important to them, and how it makes an impact," he says. "This is much more powerful than any corporate message. In this way, organizations establish trust and credibility with their talent – subsequently leading to better engagement as well as recruitment as a whole."
Candidates are deciding on offers based on L&D:
"The ability to learn and progress is now a principal driver of a company's employer brand. Candidates and employees are making their decisions on whether these opportunities exist. Employers need to capitalize on this trend rather than fight against it," Wilson says.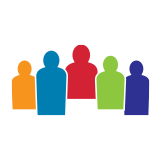 WilsonHCG is an award-winning, global leader in total talent solutions. Operating as a strategic partner, it helps some of the world's most admired brands build comprehensive talent functions. With a global presence spanning more than 65 countries and six continents, WilsonHCG provides a full suite of configurable...
Related Resources