After the job offer: What is onboarding and what can new hires expect?
August 1, 2016
You've received a job offer – fantastic! Now what? In the world of human resources, onboarding is a term many are familiar with. But when you step outside HR, candidates and new hires may not have a clear understanding of exactly what the onboarding process involves. In layman's terms, onboarding is the action of integrating new hires into an organization. The role of HR throughout this process is multi-faceted, requiring HR be a cross-functional liaison that helps new hires understand timelines and expectations, before and after the start date, while ensuring successful integration. Onboarding will help you, as a new employee, acclimate to your new organization to ensure a strong and rewarding start.
If you're still asking yourself, "what is onboarding and what should I expect," here are three stages of the onboarding process you should prepare yourself for.
Stage 1: GETTING STARTED
First, you will receive an introduction from an HR administrator. This typically involves a welcome email that includes your offer letter, new hire paperwork and company policy documents. This is typically followed by a phone call to review the forms, set expectations and familiarize the employee with the process. The forms are time-sensitive, so it is important to sign and return them as soon as possible. Any delay could push back your start date. Another significant tip to mention is that most employers require five years of employment history and highest completed level of education for verifications. It is essential to provide as much information as possible with accurate dates. You may be asked to provide references, and the best employment references are your current (if you are comfortable using these) and former colleagues, managers or customers. Make sure you prepare your references to let them know they may receive a phone call from your employer.
Stage 2: Background Checks
Once all forms are received, the next step is to begin any necessary background screenings. In most cases, this includes a criminal report and education and employment verifications. Some employers require additional checks such as a credit check and motor vehicle report. On average, the background process will take one week to complete. While most of the time the HR administrator will keep you updated on the process, feel free to follow up on the progress of your background screen. Communication and timeliness are key during this process.
Stage 3: Start Date
Once the background checks are complete and cleared by the employer, the start date is set. The HR Administrator will set up your profile for payroll. All forms must be collected by your start date including tax forms, identification and direct deposit information. Once you are set up in the company system, your manager will take over as your point of contact during orientation. They will help with office introductions, training, tools, goals and various meetings with IT and HR.
Onboarding is a prime time to ask questions about the company and employment. Below are some questions to consider. Your HR contact or recruiter will most likely include this information during onboarding, but don't hesitate to ask if it is missed.
Are benefits offered? If so, what is offered and when am I eligible?
How do I record hours worked?
What is the pay schedule?
What is the process for requesting time off?
Whom do I report to?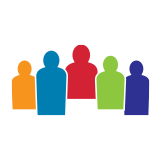 WilsonHCG is an award-winning, global leader in total talent solutions. Operating as a strategic partner, it helps some of the world's most admired brands build comprehensive talent functions. With a global presence spanning more than 65 countries and six continents, WilsonHCG provides a full suite of configurable talent services including recruitment process outsourcing (RPO), executive search, contingent talent solutions and talent consulting. TALENT.™ It's more than a solution, it's who we are.
Related Resources