Executive team insights: How to create a successful learning & development program
September 7, 2018
How to create a successful learning and development program
At WilsonHCG we hire the best people regardless of location. This allows us to have a global footprint that spans 40 countries and six continents with talented employees ready to support projects and client needs. But after we hire these individuals, how do we keep them? We have an extensive L&D program here at WilsonHCG so we thought we would share some tips on how to create a successful L&D program.
Learning and development (L&D) improves staff morale, business performance and profit. It also plays a vital role in an organization's retention strategy. It's an absolute must, especially when you consider that two in three workers have quit roles due to a lack of L&D opportunities. Your L&D strategy should be developed to support your business objectives while meeting the needs of your employees.
L&D starts on day one
All employees should be enrolled onto a L&D program on day one and the induction should be part of that process. A good induction can help to make employees feel valued and welcomed.
At WilsonHCG, we have an inclusive, comprehensive and inventive learning and development (L&D) program that ensures our employees remain on the forefront in their role and in our industry. This begins on each employee's first day when they're immediately enrolled in and trained on our cloud-based intelligent talent management solution. The platform, part of each employee's onboarding, provides communications around L&D opportunities, pre-selected trainings geared toward their roles, as well as self-paced modules that are available to employees as they strive to develop their skill-sets (eg. communication, management techniques, leadership development etc). This tool allows employees to learn all that our business and culture has to offer and empowers their careers by having over 1,000 training opportunities available at any given time.
The most unique example of our commitment to L&D is the "WilsonHCG 90=1 Program". The proprietary 90=1 training, provided for new recruiters, combines the best of self-paced learning via the platform with face-to-face coaching and mentorship. This course was developed from our 16+ years of experience delivering best-in-class recruitment programs. It delivers nearly a year's worth of training in 90 days via classroom, 1:1, virtual mentoring and self-paced sessions. The 90=1 program includes six modules of training with corresponding weekly assignments designed to instill the most current, relevant recruitment skills and specialties. Through this, we educate our people so they understand how best to represent and serve our clients' talent acquisition and management needs. Likewise, this training grows our people professionally, laying the formal groundwork for their growth within WilsonHCG while bettering their personal career plans.
Tailor programs to meet the specific needs of each employee
When it comes to training, there's no such thing as a one-size-fits-all approach. You need to tailor your L&D program based on individual need and it has to be reactive. Consider specific roles and what training is required to help employees develop. You'll also need to think about regional and cultural needs.
For example, here at WilsonHCG, we approach our L&D program from multiple angles - role, industry sector, tenure and geography. This segmentation allows us to cater to individual groups of employees within our organization such as new manager training, new recruiter training, technology recruitment strategy and so-on. A few specific and unique examples of WilsonHCG L&D programs include our sourcer-to-recruiter training, which lays the official groundwork for entry level sourcers seeking to grow into recruiters. We also have the "WilsonHCG NextGen" which allows employees to step into the role of a senior leader, undertake their responsibilities, and learn the blueprint for ascending to such roles. We even let employees become CEO for the day as it gives staff the chance to really understand what it's like to head up a global company and the challenges that come with it. Our professional development incentives are effective because they're driven by the workforce.
Your L&D program should help to keep your business moving forwards. We have a promotional program here known as `Pillars', which is designed to ensure staff are constantly learning and developing while striving to reach the next level. Our Pillar program has also helped to drive our internal promotion and growth strategy.
Track and report on training and feedback
Feedback should be an essential component of any L&D program as it provides a real-time view on what's important to employees. You should report on a range of metrics including participation for compulsory training, performance for the programs you run, how many colleagues are self-learning, the ROI and impact on client accounts, career development & progression and pass rates.
Here at WilsonHCG, we continue to evolve our programs based on employee feedback and industry trends. Remaining relevant and current is key so you have to be prepared to alter and amend training sessions as and when required.
Develop a peer mentoring program
Employers should consider implementing a peer mentoring program that matches more experienced colleagues with new hires. We have an extensive peer mentoring program here at WilsonHCG, which allows in-office employees and remote employees to connect. We have a large remote workforce, but we're always face to face. Mentors and mentees have weekly catch-up calls to discuss progress and the mentee is able to ask questions, or discuss any issues they have. The mentor is then able to provide answers, solutions, or suggest more training for the mentees. Mentors undergo training to prepare for their roles. And don't forget about reverse mentoring programmes, which are growing in popularity because they create collaboration and learning among all generations.
Social learning platforms
Social learning platforms are a great tool to encourage collaboration and interaction. We use Workplace and its group functionality as it facilitates live collaboration and idea sharing. In addition, you can also use such platforms to run regular surveys, such as Pulse to gauge feedback and the temperature of the business.
Live training sessions
Live training sessions increase engagement and help to establish support networks. And peer-to-peer delivered training sessions, ie non-L&D team member led training sessions, also help to improve engagement as they take away the classroom effect. They give learners the chance to hear from in-house practitioners and learners often relate to the peer conducting the session, and therefore have a better grasp of the training. Sessions that are led by people who are doing the job they're training on day-to-day are vital as they deliver an added depth of insight, up-to-date information while also providing credibility to each session.
Given that we live in an on-demand world, it's also critical that you offer e-learning sessions as they provide more flexibility for employees. You should also consider the use of technology such as gamification and virtual reality, as they can help to make learning more fun and engaging.
If you'd like more information about how you can build a workforce culture that fosters learning and development, check out the WilsonHCG 'At a Glance report'. Or if you're interested in joining the WilsonHCG family, you can find our current opportunities here.
This post first appeared on LinkedIn.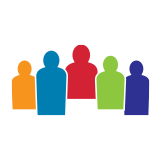 WilsonHCG is an award-winning, global leader in total talent solutions. Operating as a strategic partner, it helps some of the world's most admired brands build comprehensive talent functions. With a global presence spanning more than 65 countries and six continents, WilsonHCG provides a full suite of configurable talent services including recruitment process outsourcing (RPO), executive search, contingent talent solutions and talent consulting. TALENT.™ It's more than a solution, it's who we are.
Related Resources