WilsonHCG's 2018 Fortune 500 Top 100 Employment Brands report has earned a "Silver Stevie Award" for Best Annual Report by the American Business Awards. WilsonHCG's fourth annual report – featuring more than 16,000 data points, 550+ sources and four months of research by a team of 60 WilsonHCG employees – serves as an objective, top-100 ranking of how well Fortune 500 organizations brand themselves as an employer of choice.
WilsonHCG's report was rewarded the Silver Stevie Award for Best Annual Report based on its "high average scores" received by 200 judges over the course of two months of evaluation.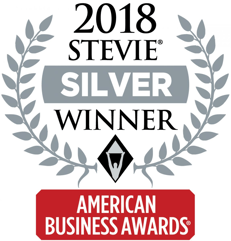 Based on six key employment branding categories, WilsonHCG's report also reveals the components that define today's most differentiated employment brands, how 2018 compares to previous years, and shares insight into the nuances of the six industries that carry the most Fortune 500s.
Access a complimentary copy of the 2018 Fortune 500 Top 100 Employment Brands report here.